We Make Global Selling Easy for Amazon Sellers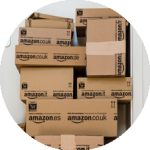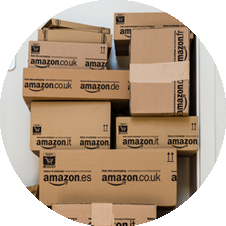 Logistics Plus is experienced at helping Amazon sellers with their global logistics needs, which is why we are a part of the Amazon Global Selling Solutions Provider Network. We have been recommended by Michael D. Marani, in his book The Amazon Sales Formula (available in e-book format on Amazon.com). Our name also comes up frequently on social media sites and message boards (like the one hosted by Amazing.com – another great resource for retailers). Whether you are exporting from the U.S. or importing to the U.S., or shipping between two other countries – we have you covered … and more!
Logistics solutions supported by the Logistics Plus® network:
FBA (Fulfillment By Amazon) and Self-Fulfilled (customer-direct) shipping services
Ex-Works Import (from your supplier to Amazon door)
Free-On-Board (FOB) imports
Customs Clearance for shipper routed freight
Domestic warehouse & trucking services from any U.S. port
Port-to-Warehouse transportation
Basic quality inspection of packaging and card condition
Extensive quality inspection of the product
Complete warehousing and fulfillment solutions
Re-packaging services
FBA labeling services
UPS prepaid freight labeling
LP Fulfillment Solutions for pick, pack, and ship services
Product recovery and return services
Less-than-truckload (LTL) and full truckload (FTL) solutions with great rates
Linguistic Solutions division for language translation services
We cover all of the links in Amazon sellers' global supply chains!
Download additional importing FAQs, quote checklist, and fulfillment services here: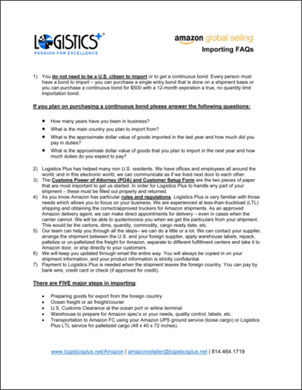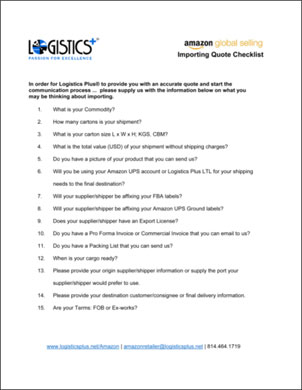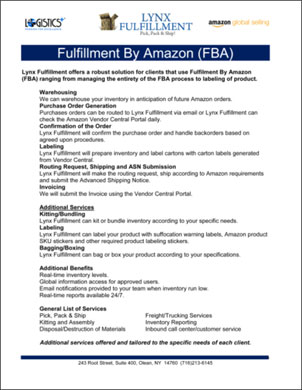 If you're ready to give us a try, please complete the form below to start the process. Provide what information you can and we'll help you with the rest! If you have any questions, feel free to email us at amazonretailer@logisticsplus.com to reach our dedicated Amazon support team.
* Amazon, Amazon Global Selling, and the Amazon Global Selling logo are trademarks of Amazon.com, Inc. or its affiliates.
Inquiry Form