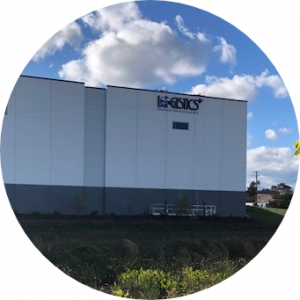 Chicago Warehouse & Fulfillment Center
Located in Bensenville, Illinois, the Logistics Plus Chicago warehouse is the perfect hub for businesses needing warehousing and fulfillment in the Midwest region. The facility has over 190 thousand square feet of storage and fulfillment space with access to additional facilities in the region.
Chicago Warehouse Facts:
Over 190,000 square feet of storage and fulfillment space located within miles of O'Hare airport
Centrally located to reach a major portion of the U.S. population within one or two days.
Secured facilities with monitored cameras and alarms
Open space and 32′ high ceilings with over 20 loading docks
State-of-the-art racking system
Temperature-controlled cooler unit adjustable to customer specifications
Dedicated warehousing and distribution specialists
Properly licensed to handle the warehousing, distribution, and fulfillment of all alcohol products.
Inventory control and warehouse management system (WMS)
Complete pick, pack, and ship services with Logistics Plus Fulfillment Solutions
Logistics services are available for all import/export and domestic transportation needs
Logistics Plus is proud to have been named to the Transport Topics Top Dry Storage Warehousing Firms list for a fifth consecutive year. The company now has 6 million square feet of commercial warehousing across North America.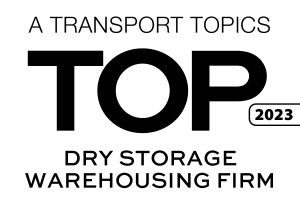 You can also email us at quotes@logisticsplus.com for general warehousing or pricing inquiries; or amazonretailer@logisticsplus.com for Amazon-related inquiries.
Christian Marz (Midwest Manager)
Email: christian.marz@logisticsplus.com
Phone: 773-892-4660
Logistics Plus Chicago Warehouse
220 N York Road
Bensenville, IL 60106
Logistics Plus Chicago (Secondary) Warehouse
610 N York Road
Bensenville, IL 60106