Let Us Pick, Pack, and Ship for YOU!
Logistics Plus Fulfillment Solutions (LP Fulfillment) is committed to providing the best fulfillment services worldwide. Our values reflect our belief in the highest level of service and technology. A focus on delivering the highest level of savings and efficiency is why our clients are so easily retained. LP Fulfillment Solutions works with its customers to ensure their goods arrive at their destination on time and in perfect condition. We provide excellent service and an unwavering commitment to helping them achieve their goals. Be sure to ask us about our same-day, 100% accuracy guarantee!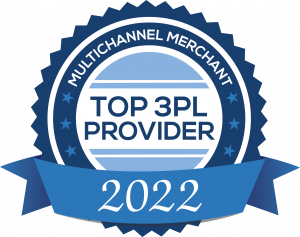 Our services are well-recognized in the industry, which is why the experts at Multichannel Merchant recently named Logistics Plus as a Top 3PL (our fourth consecutive year).
Click a circle below to learn more about specific LP Fulfillment options:
We have all of the warehousing, fulfillment, and transportation expertise you need. We have full-service warehousing and fulfillment facilities strategically located in Chicago, IL; Chino, CA; Dallas, TX; Dayton, NJ; Erie, PA and Olean, NY; and we have access to additional warehousing around the world.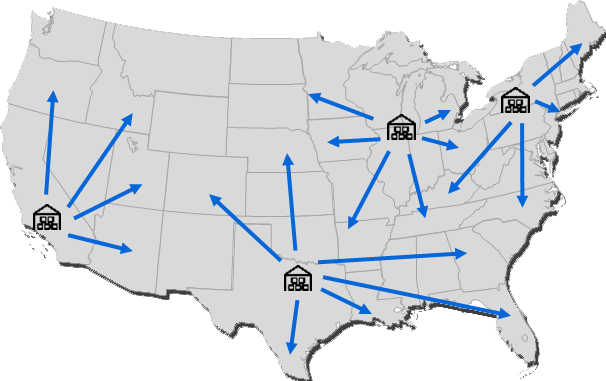 Here are five more reasons to consider using Logistics Plus for your outsourced warehousing and fulfillment needs, and here are some of the benefits of third-party fulfillment.
Please contact us below if you like to learn more, or send an email to quotes@logisticsplus.com to obtain a fulfillment solutions pricing proposal. Use the second below to provide more detailed information about your fulfillment needs to kick-start a customized solution.