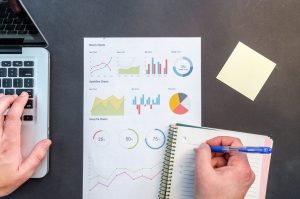 Supply chain visibility is a key element to success for any business. It allows the products, components, and parts of an organization to be tracked and monitored at all times. The overall goal of supply chain visibility is to strengthen the supply chain by using different technology solutions that make data readily available to customers, suppliers, and partners. Here's why supply chain visibility is so important in today's world.
Better Customer Service
As supply chains expands and becomes more competitive, customers have more options than ever before. With customers now expecting better and faster service, transparency is key. Supply chain visibility allows for a better flow of information and it takes out the middle-man for communicating information back to customers. By having the ability to track every step of the supply chain process with mobile apps and other cloud-based technologies, customers are more involved and can make more informed decisions about their products.
Order Visibility
Every process of the supply chain begins with a purchase order (PO). In a cloud-based collaboration portal (like eWorldPlus and Veracore, both used by Logistics Plus), warehousing and fulfillment teams can view and manage the queue of orders and requests. A portal can provide suppliers the information needed to meet customer demand, adjust production schedules, and view their inventory levels. Not only will customers be satisfied, order visibility will increase the speed and efficiency of fulfillment and distribution centers. When a warehouse is efficient, it allows for orders to be placed and distributed as quickly as the customer needs it, even during peak seasons.
Carrier Visibility
An effective transportation management system (TMS) is another must-have when improving supply chain visibility. A TMS gives you the ability to create bills of lading and schedule shipments, receive competitive quotes from reputable carriers, track LTL and truckload shipments, and view shipment dashboards. Implementing an effective TMS can help you gain more business and keep existing customers happy.
Problem Solving
Improved communications and problem-solving due to supply chain visibility allows you to locate gaps that are present in your current process. Disruptions such as damaged or late shipments are unavoidable. Having real-time visibility into the supply chain metrics and business intelligence allows a companies to make quick decisions regarding schedules and shipping cycles that reduce these disruptions. Supply chain visibility also allows businesses to proactively contact customers regarding potential service disruptions or delays.
As customers continue to expect higher quality service, supply chain visibility is required. It ensures that all customers, suppliers, and partners are knowledgeable about every aspect of business. From purchase order to final delivery, everything in the supply chain process can be monitored and adjusted. If you are looking to gain control of your supply chain and reduce logistics expenses, request a free analysis today. Logistics Plus has proven supply chain experts that will drive savings and increase supply chain visibility. Contact us today.