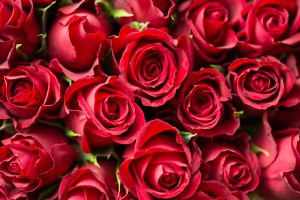 When you think of Valentine's Day, you probably associate it with an abundance of flowers, boxed chocolates, and sappy love letters. Valentine's Day is a holiday where millions of Americans will spend substantial sums of money on gifts to express their feelings of love, as they do every year. However, many most likely have no appreciation for the vital role that the transportation industry plays in the delivery of this special day.
Valentine's Day is a great testament to how much consumers are willing to spend to show their love. What few people realize is that behind every bouquet of flowers and box of chocolates is an unseen and highly choreographed dance of logistics.  This invisible performance can employ numerous modes of transport encompassing airlines, maritime shipping, as well as trucking, and even railroads.  The successful execution of this supply chain will ensure that customers receive the gifts they desire, and the providers are rewarded for their efforts.
Achieving and delivering consistent results can be a challenging task for the Valentine's Day deadline.  Many variables enter the equation, including conditions where flowers are grown, as well as the weather on the big day.  Also, careful control of temperatures during transport is critical to ensure no degradation of fragile floral cargoes.  While other items purchased during Valentine's Day may not require the demanding conditions as flowers, forecasting supply and demand for these items, like cards and candies, can affect profitability.
Though many do not consider the supply chain to be a vital component of Valentine's Day, it's clear how critical shipping is to this fruitful occasion:
$19.6 billion: An estimate for how much U.S. consumers will spend on Valentine's Day according to the National Retail Federation
36 million: The number of heart-shaped boxes of chocolate sold for Valentine's Day each year
110 million: Approximately how many roses, the majority being red, will be sold and delivered within a three-day period
$158.71: The average amount of American men spend on Valentine's Day
$2.0 billion: The amount people will spend on flowers this Valentine's Day
60%: The percentage of American roses produced in California
We hope you enjoyed these fun Valentine's Day supply chain facts. Keep Logistics Plus close at heart when considering your transportation needs throughout the year. We LOVE logistics – it's in our DNA!