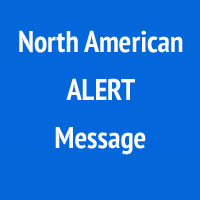 9/15/22 7:00 Am EDT Update:
The White House said late Thursday it had reached a tentative agreement to avoid a potential railway strike that threatened to shut down a crucial vein of the U.S. economy. https://www.wsj.com/articles/u-s-railroad-strike-averted-as-white-house-unions-reach-tentative-deal-11663234424?mod=djemalertNEWS
9/14/22 2:00 PM EDT Update:
Here's an update on the most recent developments in the ongoing rail vendors' labor negotiations. Logistics Plus is always here to help shippers navigate current or potential supply challenges. We want to highlight that the U.S. railway situation remains very fluid, and you can find more detailed information and FAQs on the National Railway Labor Conference website.
What happened:
The six largest freight carriers and 12 unions representing railroad workers have been negotiating a new labor deal for two years.
Union workers for freight railroad companies are nearing a federally mandated "cool down" period ending Friday, 9/16/22, that could result in a strike for two of the largest unions over sick time and penalties for missing work.
The strike would go into effect after midnight on Friday and would be the first strike in nearly 30 years.
Where we're at:
10 of the 12 labor unions involved in negotiations have reached a tentative agreement.
2 unions representing 57,000 conductors and engineers are stuck mainly on a "point-based" attendance system.
Retailers could feel a domino effect –missed shipping and pickup dates and cargo sitting in limbo with no destination.
An estimated 50% of commuter rail systems run partially on tracks or right of way owned by freight railroads.
Freight railways carry an estimated 30% of goods in the U.S.
U.S. Government is preparing contingency plans for critical chlorine deliveries to wastewater treatment plants and coal to utility plants.
Freight carriers have begun limiting services such as hazmat shipments.
Amtrak has canceled some long-distance routes.
Potential impacts of a work stoppage:
The immediate effect would be seen in the drayage and truckload market segments as shippers try to re-route their intermodal and rail shipments to truckload carriers.
There could be some residual delays and capacity constraints for LTL carriers as many rely on the rail for a segment of inter-city linehaul movements. However, several national LTL carriers have indicated they have contingency plans to move their railroad linehaul loads to truckload carriers.
Four key ways this situation could be resolved:

Deals are reached across all unions.
Full or partial work stoppages – supply chain constraints intensify with potential cost estimates of roughly $2 billion daily.
Congress intervenes to force unions back to work.
Delay – the two sides could agree to extend the "cooling off period" to continue negotiations.
When supply chain challenges occur, a reputable global logistics partner – like Logistics Plus – can help shippers find new and alternative sources for capacity, obtain competitive spot rates, lock in preferred contract rates, and identify creative solutions to deliver shipments. The world changed. We will get it there.