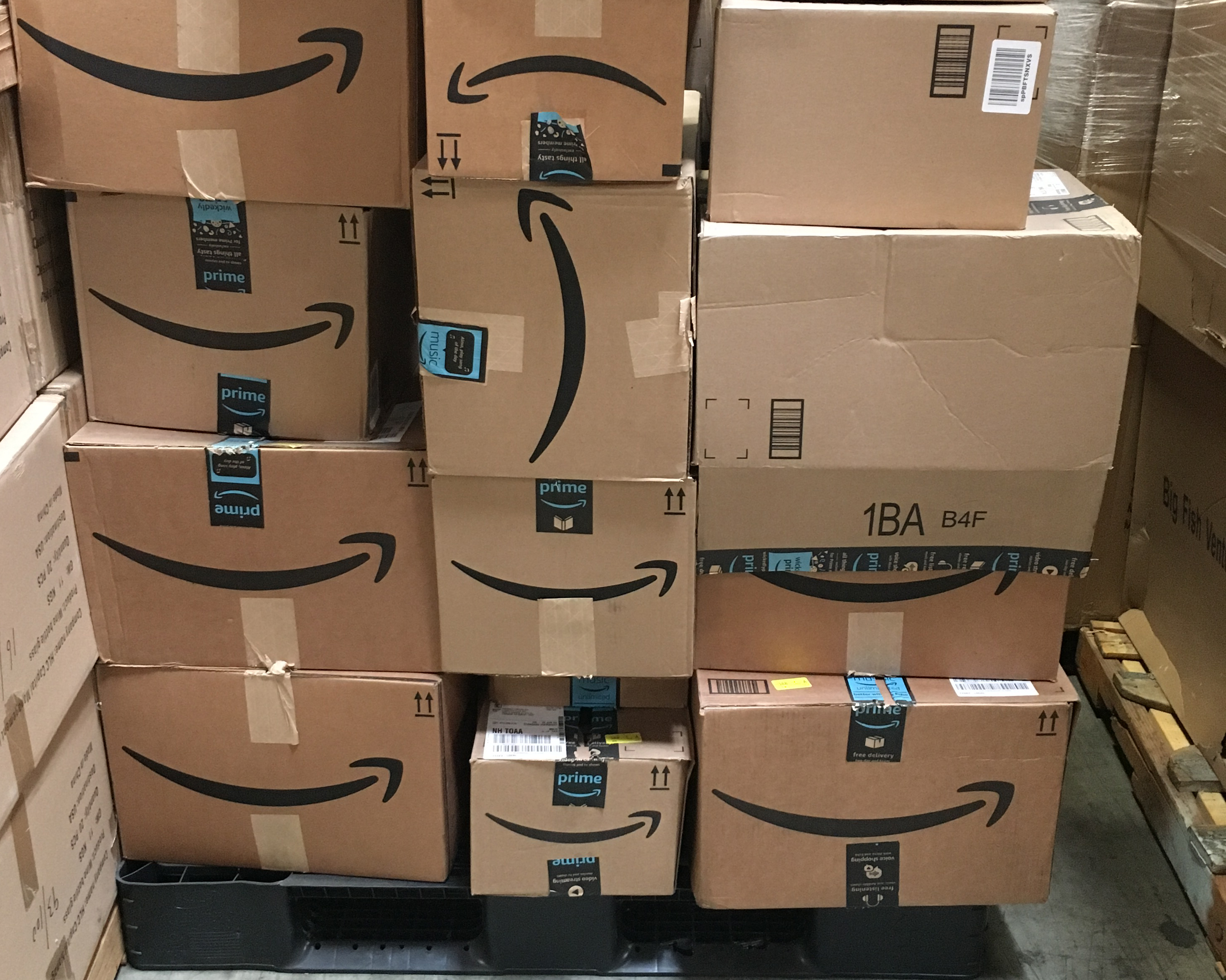 Amazon has introduced a new program called Supply Chain Connect for merchants using Fulfillment By Amazon (FBA) services. This new program is designed to enhance seller-supplier efficiencies and increase control of inbound shipping to Amazon fulfillment centers (FCs). Logistics Plus, being an approved third-party Amazon solutions provider, is a full participant in this new program.
Sellers currently have two methods to deliver inventory from suppliers to Amazon FCs. One is to have the merchandise delivered to their own facilities and then prepare and ship the items to Amazon FCs themselves. Another is to have a third-party supplier ship the merchandise directly to Amazon FCs on their behalf, in which case the seller would have to coordinate between the supplier and Amazon. With Amazon Supply Chain Connect, FBA sellers can choose to have their third-party suppliers (such as Logistics Plus) send items to Amazon FCs using the same Seller Central portal they already use for all of their Amazon-related shipments.
Program Advantages
New Supplier Portal: A central supplier gateway where designated suppliers can develop your FBA shipments.
Reduced Lead Time: Suppliers can enter box content information and instantly download FBA shipment and item labels removing the need for back and forth communication, following a decrease in lead time.
Streamlined Process: Suppliers have the resources needed to carry out shipments with greater precision and become more mindful of the Amazon shipping processes.
Fulfillment Flexibility: By having streamlined communications with suppliers regarding your Amazon shipments, eCommerce merchants can continue to use third-party logistics companies to support all of their omni-channel fulfillment needs.
When a merchant chooses an Amazon Partnered Carrier, the results are lower costs and greater visibility for Amazon. Throughout the months leading up to Christmas, FBA sellers often describe complications of shipments to Amazon FCs that end up in limbo. Supply Chain Connect could likely clear up these issues for sellers, enhancing the fulfillment process. Here are two scenarios in which sellers can use the Supply Chain Connect program in conjunction with Logistics Plus Fulfillment Solutions and their Amazon Seller Central accounts:
Process for Merchants that utilize Seller Central and Logistics Plus manages the process

The client emails to let us know what they want sent into Amazon.
We log into their Seller Central account, create the shipment, confirm the PO and print all necessary ASIN labels.
We prepare the shipment and enter the details back into Seller Central.
We then print the shipping labels/BOL and complete the PO.

Process for Merchants that handle their own Seller Central account:

Client will set up the shipment in Seller Central themselves and then email the details to us, including the template for the labels.
We prepare the shipment, label, pack and send the details back to the client via email.
When the shipping labels/BOL are available they are sent back to us via email.
The fulfillment experts at Logistics Plus stay up to date on Amazon guidelines and information so that our clients don't have to. We guarantee that our work is up to their requirements. We can do simple shipments, or we can handle very detailed assembly work prior to shipping. Let us know if we can help you address your Amazon or eCommerce fulfillment challenges.