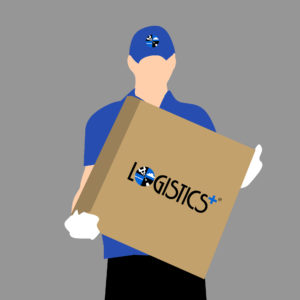 The most sensitive deliveries require extra attention. Rather than simply placing freight on a loading dock or trailer, white glove logistics – also referred to as final mile delivery – ensure that shipments are delivered to meet customer expectations. In simple terms, white glove logistics implies a premium delivery service that gives shipments extra attention to detail.
Attention to Detail
It doesn't matter if you need to move one item or a full truckload. White glove services are all about creating the most tailored and specific deliveries possible. This includes shipping delicate items, oversized freight, or other goods in specific vehicles like padded vans, secured trucks, and climate-controlled units. Frequently, white glove deliveries involve special packaging depending on the shipped goods' size, fragility, and value.
Timing
With white glove deliveries, timing is everything. A white glove logistics provider doesn't just aim to deliver goods on time; they deliver at the time most suitable to the customer. Ensuring that no package is left unattended on a dock or a doorstep is crucial in these instances.
Real-Time Visibility
Visibility is another key feature of white glove logistics services. For sensitive products, you must know where your product is at all times. White glove service providers use technology and business intelligence tools to track orders at all stages. From pickup to delivery, you will receive notifications and updates on the whereabouts of your product.
Setup and Haul-Away
People often opt for white glove deliveries because of the setup and haul-away convenience. White glove professionals are trained to carry your shipment to the place it needs to be unloaded and then set it up in a safe and timely manner. They will then dismantle and haul away any old products that need to be removed.
Customer Service
White glove delivery eliminates the need to worry about missing, delayed, or lost shipments. With trained professionals handling your cargo and providing regular updates and tracking information, you will know when your shipment is expected to deliver and where it is throughout each step of the process. With a white glove delivery service, customers are always the top priority.
Logistics Plus for Final Mile & White Glove Logistics
For a customized logistics handling experience, choosing Logistics Plus is an easy decision.
We provide a full range of shipping services and comprehensive solutions.
Standard final mile shipping for delivery of your product to the front door, curbside, storefront, or limited access location.
White glove logistics for plus customized services including, inside delivery, placement in room of choice, installation, and debris removal.
Our 25 years in business have given us leveraged buying power and a vetted, comprehensive local, regional, and national final mile carrier network.
24x7x365 support teams provide proactive tracking and reporting.
Passionate focus on on-time delivery, safe handling, and communication.
Consolidated invoicing for increased back-office efficiency
Standard and expedited transit times.
Overall supply chain cost savings.
Real-time shipment visibility and business intelligence.
Ready to learn more? Contact us today!