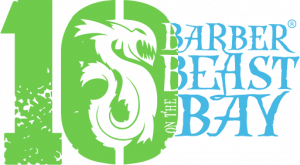 On Saturday, September 9th, sixteen (16) Logistics Plus employees participated in and conquered the 2023 Barber Beast on the Bay! The Beast on the Bay is a challenging 10-mile race that features 30 obstacles in the sand, lake, swamp, and trails. 2023 marked the 10th anniversary of the annual event.
As an official event sponsor, everyone at Logistics Plus is proud to help support the Barber National Institute and its work in the Erie community. It is a great event and one that Logistics Plus will continue to support.
About the Barber National Institute
The Barber National Institute is "making dreams come true." We provide children and adults with autism, intellectual disabilities, and behavioral health challenges and their families the education, support, and resources needed to be self-reliant, independent, and valued community members. In addition, we provide the professionals who serve them with world-class education and training.
You can view event photos from the Logistics Plus Flickr Page in the slideshow below (click the right/left arrows):
Before the event, Erie News Now checked in with Logistics Plus employees Adrienne Sanders and Cindy Rau to discuss their training routine and what the Beast on the Bay means to them. You can watch the interview by clicking the thumbnail image below.