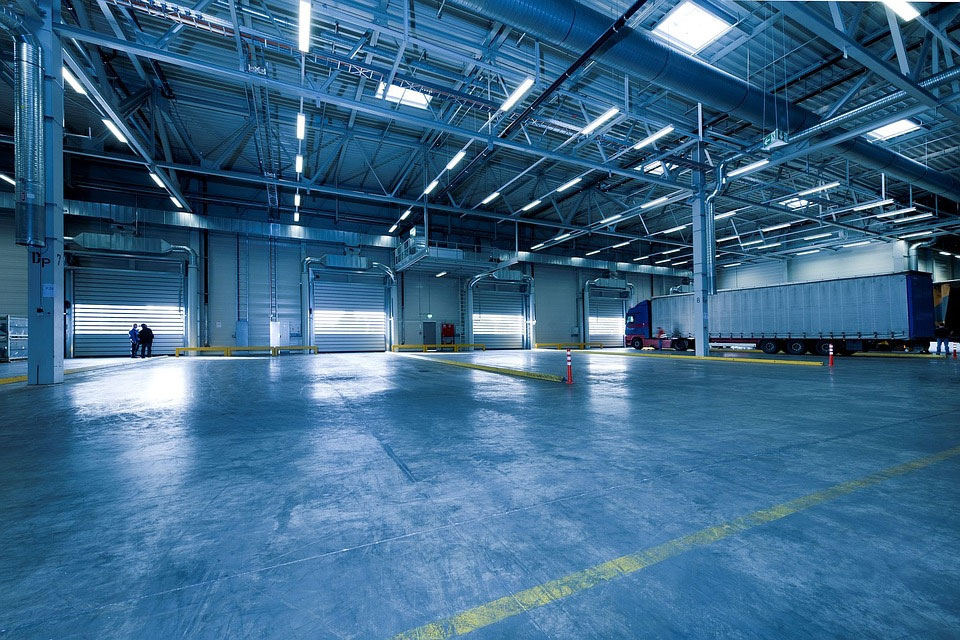 Warehousing and fulfillment is an increasingly critical aspect of business. By managing the flow of goods through the supply chain, you can effectively control costs, limit exposure to over-stocked inventory, manage cash flows and also streamline transportation. For small startup companies looking to establish a presence in a strategic market or large companies looking to seize opportunity in new areas, or any others in between, third-party logistics (3PL) providers give options that allow businesses to scale efficiently.
Does it make sense for your business to outsource? Here are 5 key reasons to outsource warehousing and fulfillment to a 3PL provider.
Flexibility. Utilizing a 3PL warehousing and fulfillment provider allows you the flexibility to set up and scale your distribution model as business demands shift. You can more easily grow into new markets that allow you to service your new customers. By decentralizing distribution, you can offset transportation cost increases due to rising fuel prices or other economic factors. You also have more flexibility with on-hand inventory levels. By not having to justify the cost of filling an entire building, you are able to maintain more appropriate levels of stock and replenish on an as-needed basis. You can also better account for inventory fluctuations due to demand or seasonality.
Consolidation. A 3PL will provide inventory and transportation consolidation benefits. By housing your inventory under the roof of a 3PL warehouse provider, you allow for multiple shipments to be shipped in a more economical manner than might be possible otherwise. In addition, 3PL providers often have deep discounts with many transportation providers to further help reduce costs.
Expertise. Proven processes and industry knowledge are key strategic benefits to utilizing a 3PL provider. A process-driven warehousing provider can be a key strategic partner to a business. The difference between warehousing and distributing your products with correct versus incorrect processes can be the determining factor in whether or not you ultimately serve your customer. It can also determine whether or not you might be able to win the customer in the first place. An experienced 3PL partner is able to pass on value-adding benefits that help reduce your costs, drive up your efficiency and allow you to focus on your core business.
WMS and TMS Solutions. Leveraging a 3PL that has strong technology solutions means you can level the playing field without investing hundreds of thousands of dollars in systems and IT infrastructure. Powerful WMS (warehouse management system) and TMS (transportation management system) capabilities can add huge value to your company. These systems allow for real-time access to detailed inventory information and allow you to forecast upcoming trends. They provide you with instant rate shopping, rate analysis and shipping functionality through a web-based interface. You are even able to leverage these system capabilities across to your customer base directly, giving your company a huge competitive advantage in the market.
Reduced Fixed Costs. Upfront capital expenditures to acquire warehousing space and infrastructure are huge. A building, racking, staff, fork trucks and lifts, WMS/TMS, conveyors, etc., are just some of the initial investments that easily drive costs into the millions and can cripple cash flows. Spreading out to additional locations grows this exponentially. A 3PL can scale its operations to address your fluctuations in demand, and will allow you the ability to easily forecast the landed cost of each of your products. It also allows you to more effectively spread this cost to the actual sale of the product by significantly reducing the upfront capital costs.
A fully integrated 3PL warehousing and fulfillment strategy allows you to utilize an expert to manage this important aspect of your supply chain. A 3PL provider should be able to provide a road map to how you can most effectively build and maintain your inventory. The provider should be rooted in providing flexible solutions that fit your strategy, technology to allow you all levels of information, process development to drive efficiency and cost reduction, and have the fiscal sense to help you maximize your transportation dollar. Ultimately, having a 3PL provider as a strategic business partner can be the best decision a company can make. Logistics Plus is ready to be your partner.