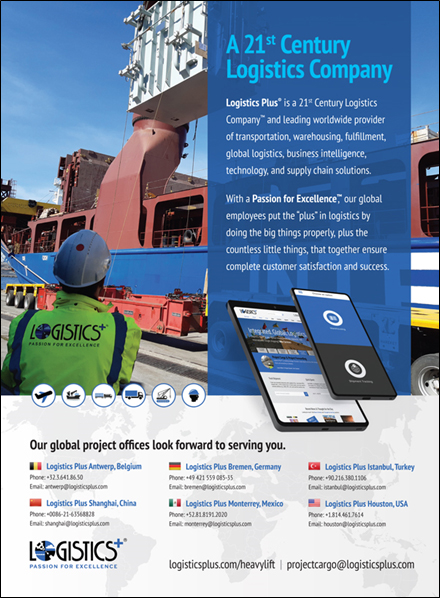 As a 21st Century Logistics Company™, Logistics Plus has built a worldwide reputation over the past 25 years as a safe, reliable partner for heavy-lift, break bulk, and project cargo logistics.  It's just one of our many supply chain specialties.  So, we are again showcasing our project cargo expertise in the January-February 2021 issue of Heavy Lift & Project Forwarding International (HLPFI) magazine.  HLPFI is firmly established as the leading media presence for professionals involved in the logistics of over-dimensional and heavy cargoes.  Written by an international team of award-winning journalists, HLPFI delivers essential information about the movement of such cargoes across the whole range of transport modes.
In the latest issue, Logistics Plus Global Projects Director Bahadir Erdil comments on the challenges 2020 brought to the logistics community.  The issue also includes an updated Logistics Plus advertisement featuring our new 'A 21st Century Logistics Company' descriptor.  You can view a low-res PDF of the article and advertisement below, or you can read the full digital issue online at https://content.yudu.com/web/42n2u/0A42uap/HLPFIJanFeb2021/html/index.html?page=1.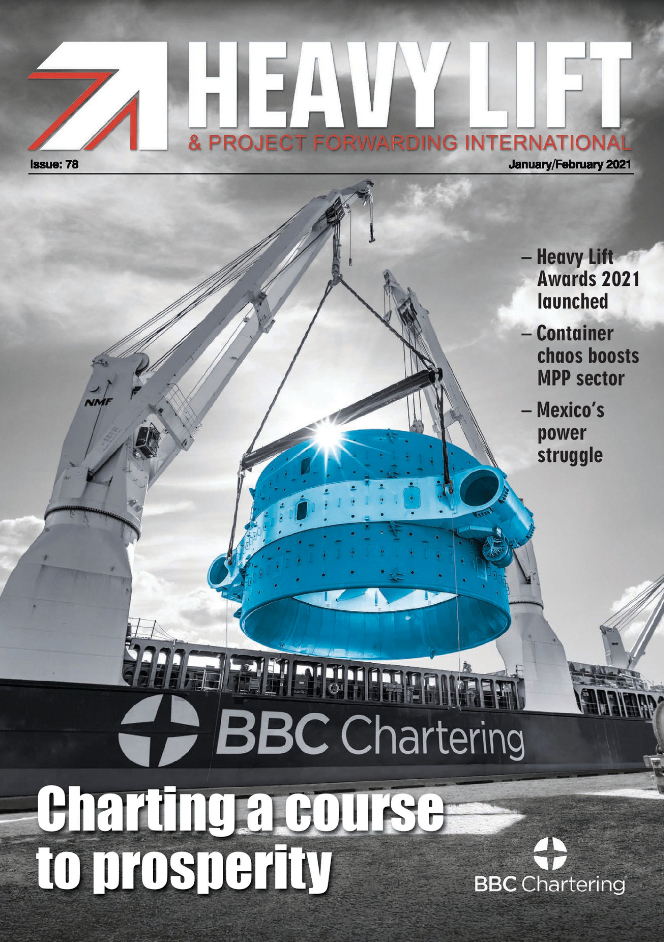 Your cargo matters.  You need to deliver every item on time and below budget to keep your project moving. With 25 years of experience in turn-key logistics projects and successfully delivering heavy-lifts around the world, we are your most suitable partner.  You enjoy peace-of-mind assurance knowing that the move of every piece of cargo – from trains to cranes and turbines to transformers – is carefully planned, delivered, and completed to your exact specifications with our trademark #PassionForExcellence.  Whether it is by moving a million big and small pieces to a solar farm or four massive prismatic tanks to a shipyard, we put the 'plus' in logistics each and every time.
Contact us to learn more about our heavy-lift, project cargo, and break bulk management solutions.