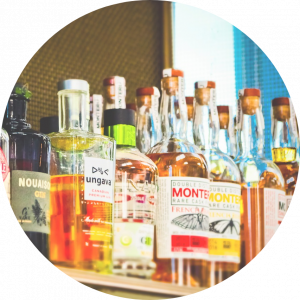 Whether it's imported or domestically produced, Logistics Plus is now able to offer alcohol warehousing and distribution solutions at our new Chicago warehouse (and soon from our southern California warehouse as well). After completing the rigorous review process, Logistics Plus officially received the proper licensing from the Division of Alcoholic Beverage Control to store and distribute alcohol products at our Bensenville, IL facility.
Customer Benefits
Centrally located facility with over 190 square feet of storage space
Secured facility with monitored cameras, alarms, and motion sensors
Ability to service any area nationwide
Final-mile delivery services
Warehouse Management System (WMS) for inventory management and visibility
Start to finish logistics support
Full Compliance for Alcohol Warehousing & Distribution
Careful record keeping in anticipation of TTB audits
Management of required permits for storing and transporting alcohol
Management of tax payments which can be different by state
Strong security control, including fenced areas and closed-circuit monitoring
Logistics Plus is proud to offer full-service logistics support to alcohol manufacturers and distributors around the world that need to warehouse and distribute beer, wine, and other distilled spirits. Our warehousing experts ensure that your products are handled with the utmost care in our FDA and TTB compliant facilities.
Ready to get started? Contact Us today for more information, or click the button below to request a quote.


**Additionally, Logistics Plus will soon be able to offer our alcohol warehousing and distribution services out of our new Chino, CA warehouse.**