Ahmedabad is the most populous city in the Indian state of Gujarat.
Ahmedabad is the fifth-most populous city in India and is located near the banks of the Sabarmati River. The city has emerged as an important economic and industrial hub in India. In 2010, Ahmedabad was ranked third in Forbes list of fastest-growing cities of the decade.
At Logistics Plus, we are more than just a local logistics company – we are a team of talented and caring professionals that share a passion for excellence, service, and community. Whether it is working as your 3PL or 4PL partner, our services include total logistics management, air and ocean freight forwarding, inland ground and rail services, project cargo and project management, import/export services, warehousing and distribution, global trade compliance services, and logistics and technology solutions.
If you're located in Ahmedabad, or any other surrounding community, your friends at Logistics Plus are ready to provide you with local, domestic, and global transportation and logistics services. Additionally, we'll show you how our people in India put the "plus" in Logistics Plus by doing the big things properly, and the countless little things, that together ensure complete customer satisfaction and success!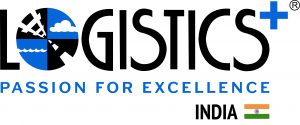 Pranav Patel (Assistant Manager)
Email: pranav.patel@logisticsplus.com
Mobile: +91- 7487071252
Logistics Plus India Pvt. Ltd.
GF-Shop No.1,Motilal centre,
Near Sales India Ashram Road,
Ahmadabad- 380009, India