Bangalore is located in central India and is the capital of the state of Karnataka.
Bengaluru (also called Bangalore) is known as the "Silicon Valley of India" because it is the country's largest IT exporter. It is also a major economic and cultural center. The city is home to Bengaluru International Airport, which is used by ten cargo carriers. Bengaluru is part of the South West Railway line for Indian Railways, meaning that it is connected by rail to most cities in Karnataka, as well as New Delhi, Mumbai, Chennai, Coimbatore, Kolkata, Hyderabad, Indore, Belgaum, Hubli, Mysore, Bhagalpur, Tatanagar, Trivandrum, Bhopal, and other major cities in India. Bengaluru is also home to a Logistics Plus office where we proudly serve both small and large businesses throughout the region.
At Logistics Plus, we are more than just a local logistics company – we are a team of talented and caring professionals that share a passion for excellence, service, and community. Whether it is working as your 3PL or 4PL partner, our services include total logistics management, air and ocean freight forwarding, inland ground and rail services, project cargo and project management, import/export services, warehousing and distribution, global trade compliance services, and logistics and technology solutions.
Additionally, Bangalore is home to an LP Chemical SCM (Supply Chain Management) branch that focuses exclusively on serving the supply chain management needs of the chemicals and petrochemicals industry. (Read the news release)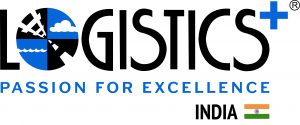 Renu Chandrashekar (Branch Manager)
Email: renu.chandrashekar@logisticsplus.com
Mobile: +91-88844-78802
Lloyd Nicholas Pires (Chemical SCM Director)
Email: lloyd.pires@logisticsplus.com
Mobile: +91 9902323839
Logistics Plus India Pvt Ltd – Bengaluru
J-22, Global Incubation Services, CA site
No-1 JSS Institutions Campus, Hal 3rd Stage
Behind Leela Palace, Kodihalli, Bengaluru
Karnataka-560008