Hyderabad is home to a Logistics Plus Chemical SCM office.
Hyderabad is the capital city of the Telangana state in India. The city is a nucleus of life sciences in India with more than 50% of the exports from key sectors such as pharmaceutical products and organic chemicals. LP Chemical SCM, with its diverse solutions, focuses on the supply chain needs of chemical and life sciences customers in both Telangana and Andhra Pradesh states of India.
At Logistics Plus, we are more than just a local logistics company – we are a team of talented and caring professionals that share a passion for excellence, service, and community.  In January 2019, Logistics Plus launched this new division in India that focuses exclusively on serving the supply chain management needs of the chemicals and petrochemicals industry. (Read the news release) This entity is known as Logistics Plus Chemical SCM (LP CSCM).
If you're located in Hyderabad, or any other surrounding community, your friends at Logistics Plus are ready to take on all of your supply chain challenges in the chemicals and petrochemicals industry. Additionally, we'll show you how our people in India put the "plus" in Logistics Plus by doing the big things properly, and the countless little things, that together ensure complete customer satisfaction and success!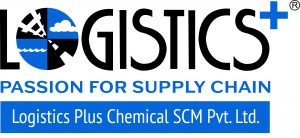 Santan Thiyyagura
Email: santan.thiyyagura@logisticsplus.com
Mobile: +91 – 97001 86304
Logistics Plus Chemical SCM PVT LTD (Hyderabad)
#207, Bhanu Enclave, Erragadda,
Hyderabad-500038
Telangana, India