Thane and Chennai are both home to Logistics Plus Chemical SCM offices.
Thane, also known as the "City of Lakes", is the 16th most populated city in India with about 1,890,000 people. Located on the northwestern side of the state of Maharashtra, Thane is an immediate neighbor to the city of Mumbai. As a suburb of Mumbai, Thane was the terminus of the first railway built in India in 1853. Notable industries in the city include chemicals, engineering, and textiles. Thane lies at the mouth of the Thana River and head of the Ulhas estuary.
At Logistics Plus, we are more than just a local logistics company – we are a team of talented and caring professionals that share a passion for excellence, service, and community.  In January 2019, Logistics Plus launched this new division in India that focuses exclusively on serving the supply chain management needs of the chemicals and petrochemicals industry. This entity is known as Logistics Plus Chemical SCM (LP CSCM).
If you're located in Thane, Chennai, or any other surrounding community, your friends at Logistics Plus are ready to take on all of your supply chain challenges in the chemicals and petrochemicals industry. Additionally, we'll show you how our people in India put the "plus" in Logistics Plus by doing the big things properly, and the countless little things, that together ensure complete customer satisfaction and success!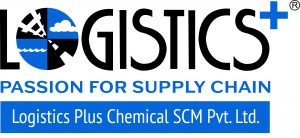 Logistics Plus Chemical SCM PVT LTD (Thane)
Centrum Office #709, 7th Floor
Opp. Thane Municipal Corporation
Majiwade Prabhag Samiti Office
MIDC Area, Wagle Industrial Estate,
Thane, India -400604
Email: achu.k@logisticsplus.com
Email: satpal.singh@logisticsplus.com
Phone: 022 20811506/505
Landline: +9122 20811506/505