Mersin is a large city and port on the Mediterranean coast of southern Turkey.
It is part of an interurban agglomeration – the Adana-Mersin Metropolitan Area – and lies in the western part of Çukurova, a geographical, economical, and cultural region. According to the 17th-century traveler Evliya Çelebi, the city was named after the Mersinoğulları clan; another theory is that its name originates from the myrtle (Turkish: Mersin) which grows abundantly in the region. Mersin is an important hub of Turkey's economy, and Turkey's largest seaport is located in the city. Mersin's nickname within Turkey is "Pearl of the Mediterranean." Turkey's largely free-market economy is increasingly driven by its industry and service sectors. The automotive, construction and electronics industries are rising in importance and have surpassed textiles within Turkey's export mix. Mersin is also home to a Logistics Plus office where we proudly serve both small and large businesses throughout the region.
At Logistics Plus, we are more than just a local logistics company – we are a team of talented and caring professionals that share a passion for excellence, service, and community. Whether it is working as your 3PL or 4PL partner, our services include total logistics management, air and ocean freight forwarding, inland ground and rail services, project cargo and project management, import/export services, warehousing and distribution, global trade compliance services, and logistics and technology solutions.
If you're located in Mersin, or any other surrounding community, your friends at Logistics Plus are ready to provide you with local, domestic, and global transportation and logistics services. Additionally, we'll show you how our people in Turkey put the "plus" in Logistics Plus by doing the big things properly, and the countless little things, that together ensure complete customer satisfaction and success!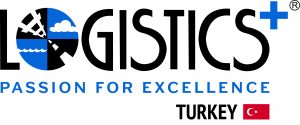 Email: mersin@logisticsplus.com
Phone: +90.324.3270114
Fax: +90.324.3270155
Logistics Plus Mersin
Limonluk Mah. Coruhlu New Wave Plaza
2486 Sok. 4/12 Yenisehir
Mersin, Turkey