Istanbul is the largest city in Turkey, constituting the country's economic, cultural, and historical heart.
Its commercial and historical center lies in the European part of Eurasia, while about a third of its population lives in the Asian part. With a population of 15 million, the city forms the largest urban agglomeration in Europe as well as the largest in the Middle East, and the sixth-largest city proper in the world. Istanbul's vast area of 5,343 square kilometers (2,063 sq mi) is coterminous with Istanbul Province, of which the city is the administrative capital. Istanbul is a transcontinental city, straddling the Bosphorus strait in northwestern Turkey between the Sea of Marmara and the Black Sea. Turkey's largely free-market economy is increasingly driven by its industry and service sectors. The automotive, construction and electronics industries are rising in importance and have surpassed textiles within Turkey's export mix. Istanbul is also home to a Logistics Plus office where we proudly serve both small and large businesses throughout the region.
At Logistics Plus, we are more than just a local logistics company – we are a team of talented and caring professionals that share a passion for excellence, service, and community. Whether it is working as your 3PL or 4PL partner, our services include total logistics management, air and ocean freight forwarding, inland ground and rail services, project cargo and project management, import/export services, warehousing and distribution, global trade compliance services, and logistics and technology solutions.
If you're located in Istanbul, or any other surrounding community, your friends at Logistics Plus are ready to provide you with local, domestic, and global transportation and logistics services. Additionally, we'll show you how our people in Turkey put the "plus" in Logistics Plus by doing the big things properly, and the countless little things, that together ensure complete customer satisfaction and success!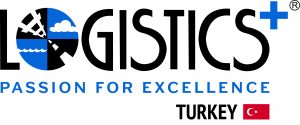 Email: istanbul@logisticsplus.com
Phone: +90.216.3801106
Fax: +90.216.3801886
Logistics Plus Istanbul
Cevizli Mah. Tugay Yolu Cad.
Ofisim İstanbul Plaza  B Blok, Daire:14 Kat:3
Maltepe – İSTANBUL