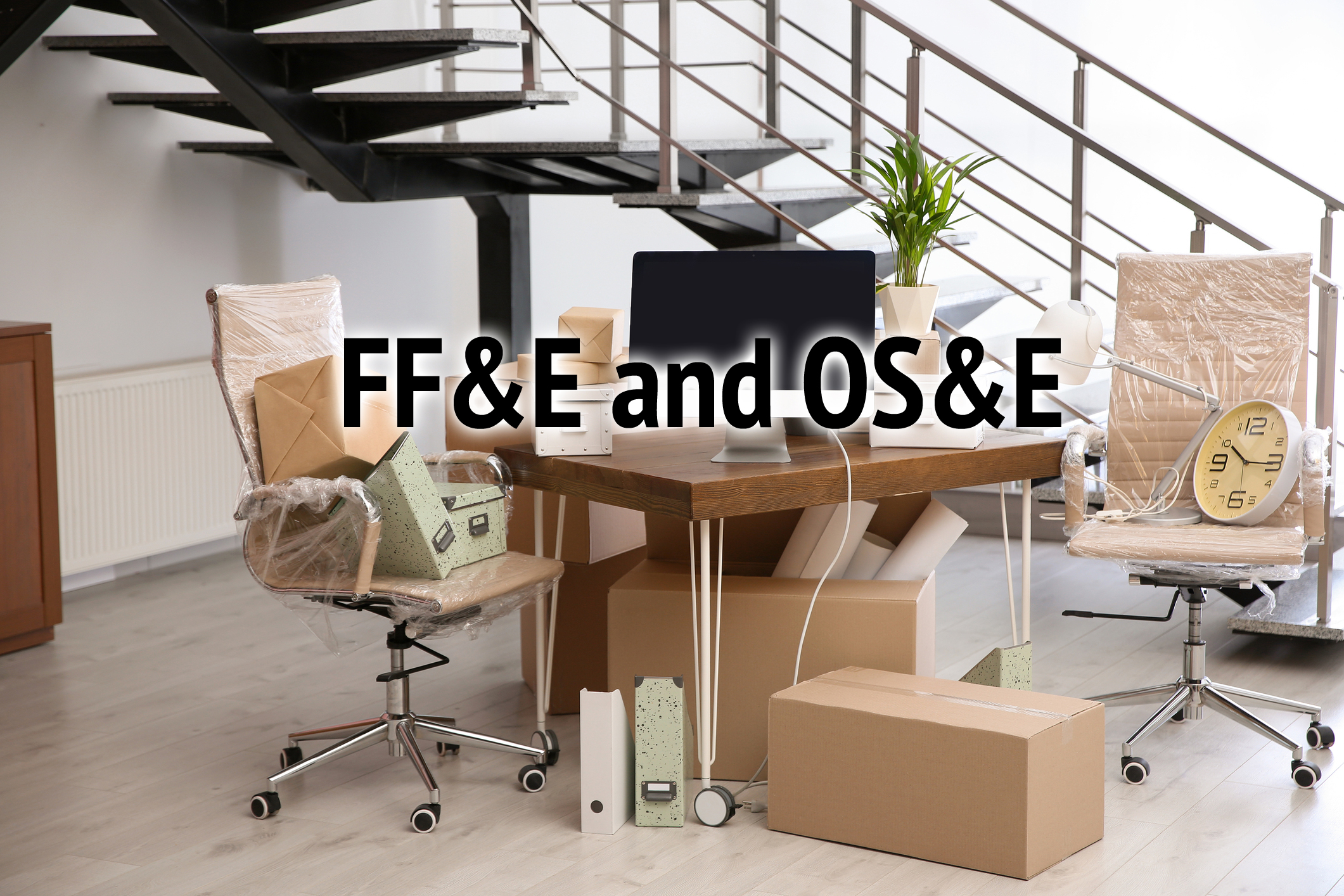 FF&E stands for Furniture, Fixtures, and Equipment. OS&E stands for Operating Supplies and Equipment. Also known as hospitality logistics, FF&E logistics and OS&E logistics refer to managing the procurement, transportation, warehousing, installation, and maintenance of these items for hotels, restaurants, and other hospitality venues.
For purposes of this article, we'll simply use the term FF&E logistics. The goal of FF&E logistics is to ensure that the right items are delivered to the right place at the right time and in the right condition. FF&E logistics is a complex and specialized field that requires a deep understanding of the hospitality, retail, co-working, co-living, healthcare, education, trade show, and real estate development industries, as well as the ability to manage complex supply chains. FF&E logistics providers typically offer a wide range of services, including:
Project management: Planning and coordinating all aspects of the FF&E logistics process, from procurement to installation.
Transportation management: Moving FF&E items from the manufacturer to the hospitality venue.
Warehousing: Storing FF&E items until they are needed for installation.
Installation: Installing FF&E items in the hospitality venue.
Maintenance: Maintaining or replacing FF&E items already installed.
In addition to these core services, FF&E logistics providers may also offer a variety of value-added services, such as:
Inventory management: Tracking FF&E or OS&E items from procurement to installation and beyond.
Space planning: Helping designers of hospitality venues to optimize the use of their space.
Design consulting: Providing advice on the sourcing, selection, and placement of FF&E or OS&E items.
Procurement: Facilitating the sourcing and, if needed, the importation of FF&E or OS&E items from a variety of vendors.
Here are some of the benefits of using an established, reputable FF&E logistics provider:
Reduced costs: FF&E logistics providers can help to reduce costs by optimizing the supply chain and eliminating inefficiencies.
Improved efficiency: FF&E logistics providers can help to improve efficiency by automating and streamlining processes.
Increased quality: FF&E logistics providers can help to increase quality by providing expertise in selection, installation, and maintenance.
Reduced risk: FF&E logistics providers can help to reduce risk by managing the supply chain and ensuring that items are delivered in good condition.
If you are considering using an FF&E logistics provider, be sure to do your research and choose a provider that has solid experience, good technology, and a proven track record of success.
Learn more about Logistics Plus FF&E solutions at logisticsplus.com/ffe or contact us if you have any questions.