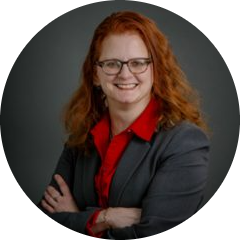 Logistics Plus Customs Brokerage Manager Gretchen Blough made another appearance on Marketplace, hosted by Kai Ryssdal, to discuss international trade, supply chain issues, navigating challenges, and more.
"We've seen somewhat of a slowdown at the end of the year," said Blough, who works at Logistics Plus in Erie, Pennsylvania. Gretchen added, "There's always something happening. From a logistics perspective, just different things that happen in the world whether it's the weather, the war in Ukraine, a pandemic."
Gretchen's segment begins at the 11:50 mark. The complete podcast (The slowdown has begun for manufacturing) is below and available online at https://www.marketplace.org/shows/marketplace/the-slowdown-has-begun-for-manufacturing/
Marketplace® is a nonprofit news organization on a mission to raise the economic intelligence of the country. For more than 30 years, they have helped people become smarter about the economic forces that touch their daily lives through the unorthodox story, the casual conversation, and the unexpected angle on the news.