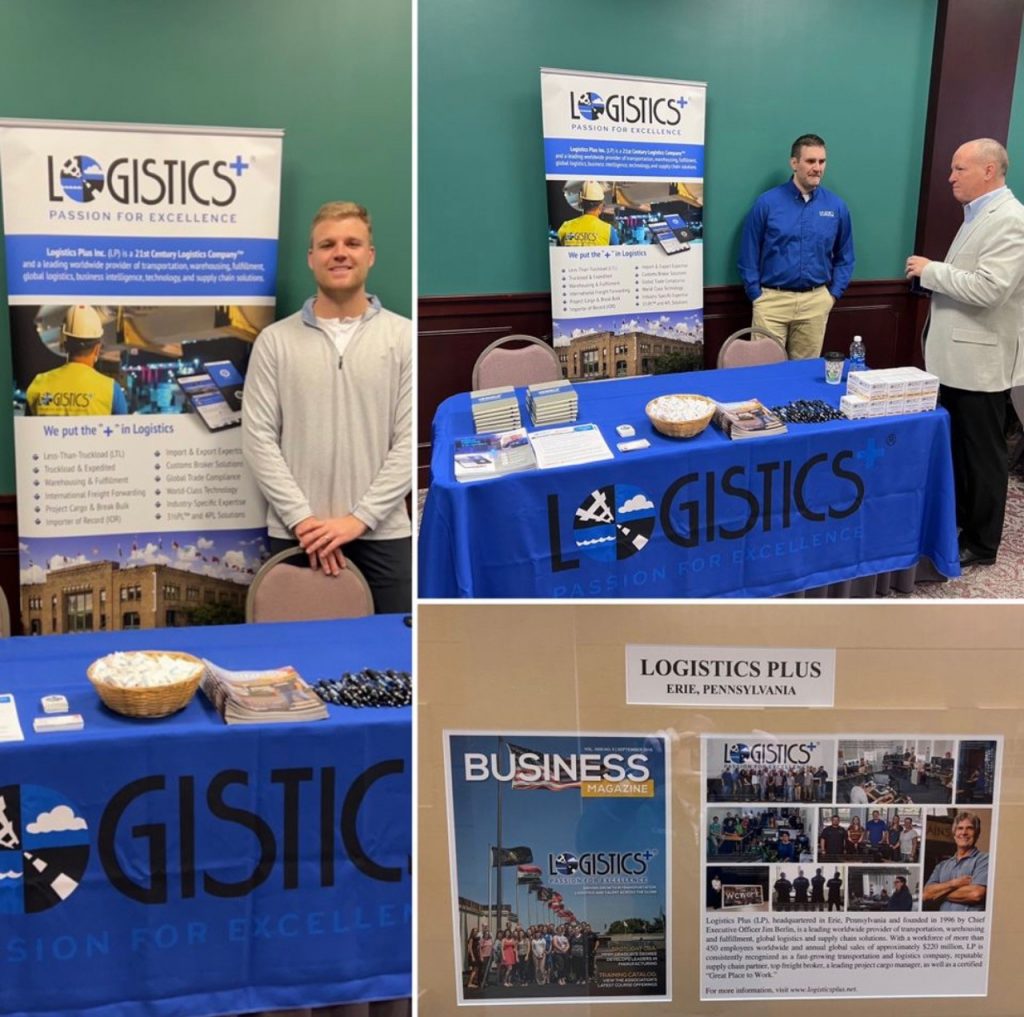 Logistics Plus was represented at the annual Manufacturer & Business Association (MBA) open house in Erie, PA. The open house was a well-attended event held on January 13th at the MBA Conference Center. The event serves as an opportunity for individuals and business leaders in the region to learn about the great services and benefits included with an MBA membership. Attendees enjoyed specialty coffees, a gourmet breakfast, games, and prize giveaways.
As a proud partner of the MBA, Logistics Plus offers exclusive savings on world-class transportation and logistics management services to MBA members. Logistics Plus was represented at the event by Scott Frederick (CMO, LTL Carrier Relations), Ryan Markiewicz (Marketing Manager), Adam Mook (Compliance Manager), and Andy Seidler (Sales Manager).
Listen to comments from Ryan Markiewicz in the short audio clip below recorded by WPSE Radio.
About the MBA
The Manufacturer & Business Association (MBA), founded in 1905, is dedicated to helping employers face challenges by delivering services that lower the cost of doing business, ease the burden of compliance and increase productivity for its members. The MBA accomplishes this mission by providing exclusive, value-added services that can help businesses navigate ever-changing federal and state laws and can provide them with the training to take their workforce to the next level.