Matt Heinzman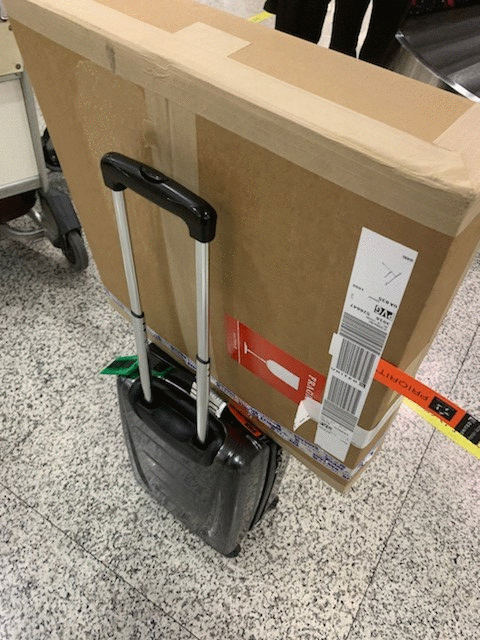 , Asia Trade Lane Manager for Logistics Plus, completed an urgent hand-carry delivery to Shanghai, China for one of our global customers. The customer, needing the parts delivered urgently, called Logistics Plus to schedule the pickup and delivery of goods from Chicago to Shanghai. The challenge for this delivery was that, due to the holiday season, all cargo airlines were completely booked until after the new year.
Once we were informed that the goods were ready to be picked up the Thursday before Christmas, there was no way of catching a same-day international air flight. The only option to deliver this shipment on-time was to complete an in-person, hand-carry delivery. Since a Visa is required to enter China, that limited our employee options for the trip. Matt Heinzman, located in Columbus, Ohio, was the man for this mission. Matt promptly booked a flight from Columbus to Chicago to pick-up the goods late Thursday night and then departed from Chicago to Shanghai the next day with the box of parts in-hand. After roughly 24-hours of traveling, Matt arrived at the Shanghai airport on Saturday afternoon where he met our customer and handed over the parts that were urgently needed.
This urgent delivery is just another example of how Logistics Plus is willing to go above and beyond our customers' expectations – it's how we put the "plus" in "logistics." No matter how difficult the task may seem, Logistics Plus will find a solution. You can read through our online testimonials for more great examples of how we demonstrate our passion for excellence!