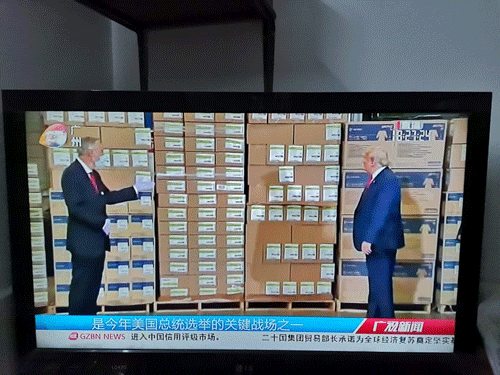 As widely covered in the news, U.S. authorities continue to deny regulatory approval for N95 masks and other PPE supplies from many Chinese manufacturers. This has continued to exacerbate the shortage of much-needed PPE supplies in the United States.
Logistics Plus is proud to report that it has used, and continues to use, only FDA-approved manufacturers for the PPE that it has been successfully sourcing, warehousing, and delivering to those in need in the U.S. and around the world. As shown here, one of our Chinese-based suppliers recently received first-hand inspection and approval from the Trump Administration (photos provided by the LP China office).
In fact, over the past two months, the Logistics Plus COVID-19 Response Team has delivered nearly 10 million pieces of PPE, including KN95 masks, disposable surgical masks, gloves, face shields, goggles, hand sanitizers, thermometers, and air purifiers (including a 1 million face shield order from a state procurement agency).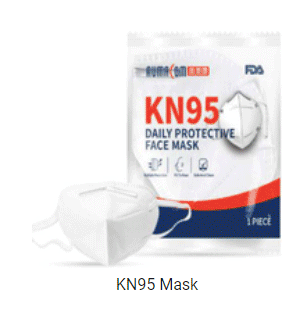 As reported previously, we've even expanded our offering into two product groups:
We are proud to report that we continue to have many satisfied customers as evidenced by a few of the testimonials shown below. We are so proud that we have been able to leverage our overseas/sourcing experience and our warehousing/fulfillment expertise to help 'make a difference.' Thank you to our heroes who require these PPE supplies to support America, and to those organizations and businesses that continue to place trust in Logistics Plus as a reliable partner.


Logistics Plus PPE Testimonials

Large Regional Health Care Provider Based in the State of Maryland
"Organizations talk about building business partnerships, Logistics Plus puts into practice everything other organizations speak of. The team is accessible, reliable, and looks out for their customers' best intentions. When I interact with them it is like an extension of my own company. They have the expertise and the know-how to excel in these unprecedented times, hitting every deadline and milestone we agreed to along the way. They are true HealthCare Heroes!"
Regional Hospital/Medical Center
"Thank you very much. This is a really big help. You have met our PPE needs a couple of times now. We have Covid patients and provide coverage to a wide multi-county service area. While we are active, we have not been designated as a hot spot. While that is good, the air bridge, the state, and the fed does not help us out. That has resulted in us being very challenged. We will utilize you as we need and can. Don't know how you pulled this N95 off but find some more please."
Utility Equipment Services Company
"I know you that you transport gigantic pressurized air tanks, locomotives, and tons of other huge equipment from one part of the world to the other; but those 250 face masks, weighing only what, 2 lbs in total? Seriously, I cannot thank you all enough for delivering our state-mandated masks right on time. We were closing at 3:30 pm last Friday, and Julie made it here at 3:28, and it was snowing. We did have some other options, but the other vendors are still waiting for the masks to make their way into their own warehouses, let alone it delivered to us. Witnessing your seriousness and kindness was great too. Thank you all and best regards!"
Erie-Area Hospital
"You are a beacon light during this time. On behalf of our team of caregivers, thank you for your kindness. Wishing you well with gratitude."
Local Non-Profit
"I would like to thank everyone at Logistics Plus for the two cases of surgical masks. As stated in previous communications, those masks will be distributed to our dedicated and hardworking caregivers who continue to serve individuals with disabilities in the community. Every day our caregivers provide hands-on support to consumers in need of assistance with their daily living activities. These surgical masks will offer increased safety to both our caregivers, who are providing an invaluable service throughout this pandemic and the consumers they provide services too. Logistics Plus is a valuable asset to our community, and we greatly appreciate you."
Voicemail from a Customer
"A few weeks ago you were super getting us some masks. I was totally surprised that they got here overnight. I just wanted to call to give you a kudos and congratulations. I'm impressed with the way you handle your business to say the least. It's refreshing in the business world today that predicates itself on promises and no deliveries."
Pennsylvania-based Employee
"Just took delivery of 10 surgical masks from your website. Easy transaction!"
Retirement Community
"Please tell Jim that staff is starting to wear the masks that Wesbury bought from LP and they are raving about them. They are great! Tell him thank you."
View more online testimonials, or provide your own testimonial, on the Logistics Plus website.