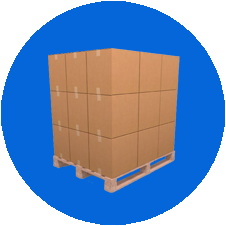 Freight management solutions are a core competency for Logistics Plus. In fact, the company was founded nearly 20 years ago to provide inbound domestic freight management services to GE Transportation, a division of General Electric (GE) – one of the largest companies in the world. The success we demonstrated in those early years opened up doors to a variety of other solutions, such as warehousing, international freight forwarding, and global trade compliance. Despite our global footprint and expanded solutions portfolio, freight management remains a central part of our core service offerings.  Today we help thousands of companies manage their freight – and we even provide on-site managed transportation solutions to a number of large clients.
If your company ships less-than-truckload (LTL), truckload, and expedited freight shipments on a regular basis, we invite you to try our four-step approach to better rates and service.

The secrets to our freight management and managed transportation success are as follows:
Talented, experienced and caring logistics professionals
Honesty and transparency with our customers and our carriers
Great rates, super carriers, and outstanding service
Shipment visibility and responsiveness to potential problems
Customized, user-friendly technology and freight management tools
If you're interested in trying any or all of our 4-steps to freight management success, please visit our online freight headquarters at www.logisticsplus.com/freight-hq or click the image below to get started.