FOR IMMEDIATE RELEASE
Logistics Plus India Certified as a Great Place to Work
The assessment was conducted by Great Place® to Work Institute, India.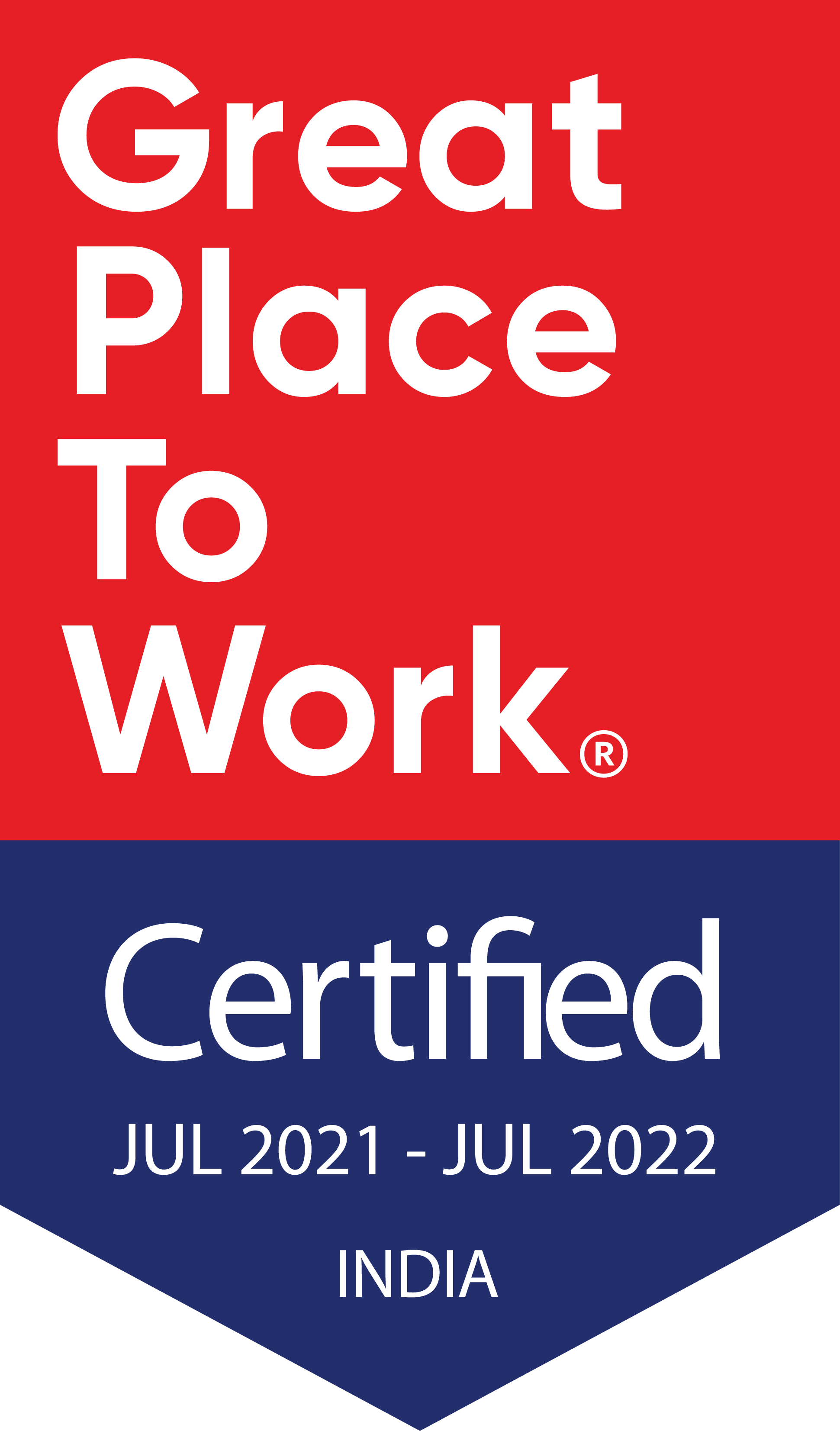 NEW DELHI, INDIA(July 8, 2021) – Logistics Plus Inc., a leading worldwide provider of transportation, logistics, and supply chain solutions, is pleased to announce that its Logistics Plus India Pvt. Ltd. division has been certified as a great workplace by the Great Place to Work® institute in India.
Every year, more than 10,000 organizations from over 60 countries partner Great Place to Work® Institute for assessment, benchmarking, and planning actions to strengthen their workplace culture. Great Place to Work® Institute's methodology is recognized as rigorous and objective and is considered the Gold Standard for defining great workplaces across business, academia, and government organizations.
The Logistics Plus India Great Place to Work certification is being featured online at http://www.greatplacetowork.in/get-certified/certified-organizations/.
"Many congratulations for building a high-trust, high-performance culture in your organization," said Prachi Chandak, Relationship Manager at Great Place to Work Institute-India. "We hope that you make great strides in surpassing your own culture assessment results and keep raising the bar for yourself and other organizations aspiring to become great workplaces."
"I am extremely proud of all our team members to have achieved this feat," said Sundreysh Sarup, Managing Director for Logistics Plus India. "Logistics Plus creates great workplaces all around the world."
Earlier this year, Logistics Plus USA received its fourth consecutive Great Place to Work certification, and Logistics Plus ranked among Fortune magazine's top 100 medium-sized workplaces each of the past two years.
About Great Place to Work 
Great Place to Work® is the global authority on workplace culture. Since 1992, it has surveyed more than 100 million employees around the world and uses those deep insights to define what makes a great workplace: trust. Great Place to Work helps organizations quantify their culture and produce better business results by creating a high-trust work experience for all employees. Great Place to Work's unparalleled benchmark data is used to recognize Great Place to Work-Certified™ companies and the Best Workplaces™ in the U.S. and more than 60 countries, including the 100 Best Companies to Work For® and World's Best list published annually by Fortune. Everything it does is driven by the mission to build a better world by helping every organization become a Great Place to Work For All™. Learn more at greaplacetowork.com.
About Logistics Plus Inc.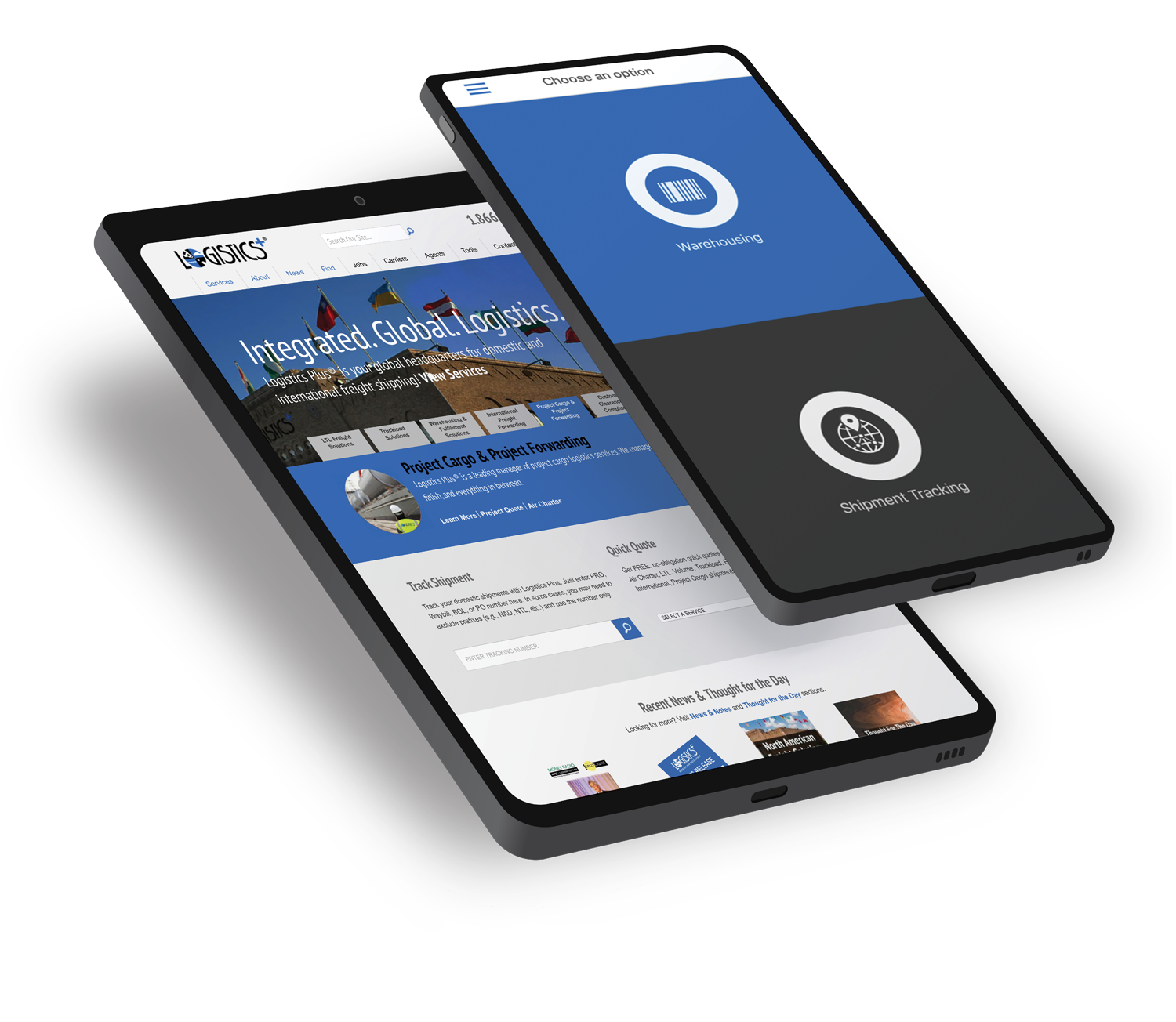 Logistics Plus Inc. is a 21st-century logistics company that provides freight transportation, Warehousing, fulfillment, global logistics, business intelligence, and supply chain management solutions through a worldwide network of talented and caring professionals. The company was founded 25 years ago in Erie, PA, by local entrepreneur Jim Berlin. Today, Logistics Plus is a highly regarded, fast-growing, and award-winning transportation and logistics company. With a Passion For Excellence™, its employees put the "plus" in logistics by doing the big things properly, plus the countless little things that together ensure complete customer satisfaction and success.
The Logistics Plus® network includes offices, warehouses, and agents located in Erie, PA; Akron, OH; Buffalo, NY; Chicago, IL; Chino, CA; Cleveland, OH; Dallas, TX; Des Moines, IA; Detroit, MI; Fort Worth, TX; Haslet TX; Houston, TX; Laredo, TX; Lexington, NC; Los Angeles, CA; Melbourne, FL; Nashville, TN; New York, NY; Olean, NY; San Francisco, CA; Australia; Bahrain; Belgium; Canada; China; Colombia; Czech Republic; Egypt; France; Germany; India; Indonesia; Japan; Kazakhstan; Kenya; Libya; Mexico; Netherlands; Poland; Saudi Arabia; Taiwan; Turkey; UAE; Ukraine; Uganda; and United Kingdom; with additional agents around the world.  For more information, visit logisticsplus.com or follow @LogisticsPlus on Twitter.
Media Contact:
Sundreysh Sarup
Managing Director
Logistics Plus India Pvt. Ltd.
Office:    +911244749200
Mobile:   +919810316928
Email:     sundreysh.sarup@logisticsplus.com