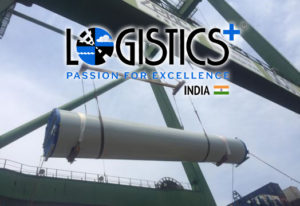 The Logistics Plus India team successfully completed a windmill tower project for a key client. The windmill towers were transported from Chennai to Haiphong port. They measured between 18 and 23.5 meters in length with a diameter of 3.65 x 3.65 meters. The towers were lifted for loading onto the vessel, and they were placed on three 40′ flat rack containers that are especially suited for heavy and oversized cargo.
With India remaining in a strict lockdown, port operations and customs clearance were challenging due to limited staff and strict time frames. However, despite the challenges, the Logistics Plus India team transported the windmill towers safely and on time for our client's project.
You can see pictures from this project below. To learn more about our project cargo expertise, click here.