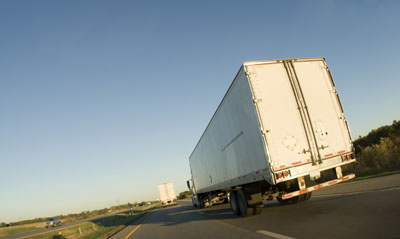 Logistics Plus has introduced a new truckload contract carrier program as an extension of its successful freight brokerage operation. As part of this program, a select group of freight carriers will receive exclusive access to the many truckload loads, bids and RFPs that Logistics Plus has in its pipeline. Carriers that are interested in participating in the program should submit a completed copy of the Truckload Contract Carrier Setup forms. At Logistics Plus, we understand the truckload solutions we provide to our customers is only as good as our network of contract carriers. Our logistics specialists match contract carriers' equipment with our available customer loads. As a top freight brokerage firm, Logistics Plus offers contract carriers the following benefits:
We represent thousands of shippers across North America (mostly small- to mid-sized companies, but we also manage freight for large companies as well, including GE Transportation, Google, Pepsico, and WeWork, to name a few).
Our truckload contracted business is growing rapidly with an annual growth rate exceeding 15%
We are one of only a few third-party logistics companies approved for the Amazon Solutions Provider Network program.
We are the preferred logistics provider for a regional manufacturing association representing 4,000 businesses in PA, eastern OH, and western NY
We manage over a hundred thousand spot and contract truckload and less-than-truckload shipments annually
Provide business incentives through our annual carrier recognition programs
Carriers in our program will receive full marketing and visibility within our proprietary eShipPlus™ TMS application
We are financially stable and we pay our carriers promptly
We understand that freight moves 24/7/365. When you work with Logistics Plus, our people will always be there to provide you the quality support and communication you deserve…regardless of the time of day
Are you ready to join the Logistics Plus® network?


Have questions? Feel free to contact John Alsop, director of supply chain solutions, at  john.alsop@logisticsplus.com or 814.240.4816.