FOR IMMEDIATE RELEASE
Logistics Plus is Named a Top 50 Leading 3PL by Global Trade Magazine
It's the third time in the past four years Logistics Plus has been honored.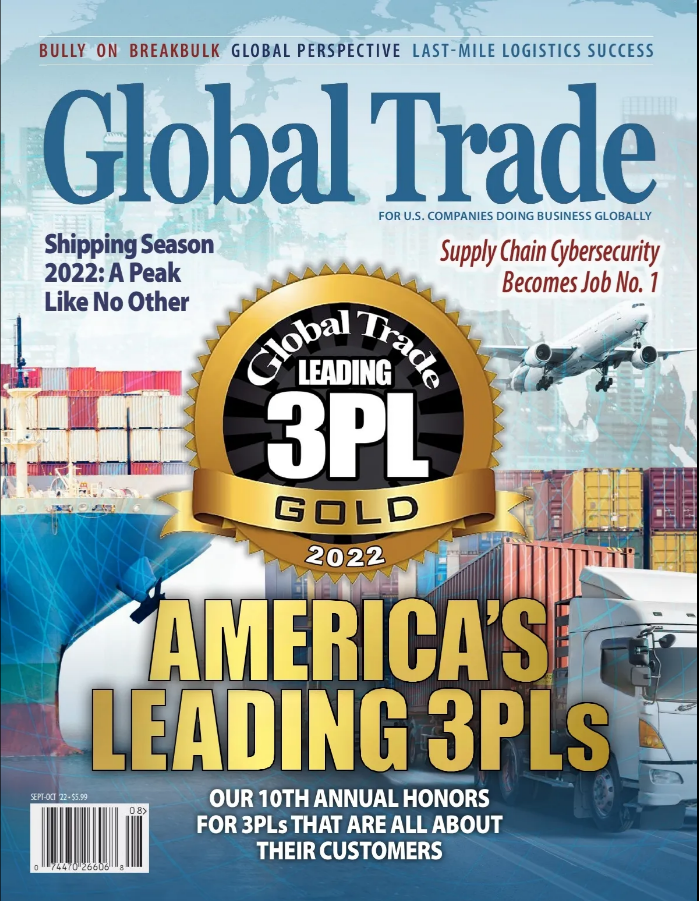 ERIE, PA (October 18, 2022) – Logistics Plus, Inc. (LP), a leading worldwide provider of transportation, logistics, and supply chain solutions, is proud to announce it has been named one of America's Top 50 best third-party logistics providers by Global Trade magazine. It is the third time in the past four years Global Trade has recognized Logistics Plus as one of its leading 3PL providers.
The 2022 leading 3PL providers list was announced in the September-October edition of Global Trade magazine. The article states, "Each company recognized on our list has been placed in a specific award category. This is not to suggest that it is the only ability or service that 3PL nails for its customers. For instance, we have Logistics Plus under the 4PL/LLP (Lead Logistics Provider) category this year, but the Erie, Pennsylvania-based company would have fit just as worthy of our E-Commerce or Technology awards."
"Being recognized as an industry leader by a reputable publication like Global Trade is a tremendous honor," said Jim Berlin, Founder & CEO of Logistics Plus. "As a twenty-first-century logistics company, staying nimble and providing modern solutions to today's supply chain challenges is what we do. So, being recognized for that is very gratifying."
You can read a digital edition of the magazine online at https://globaltrade.mydigitalpublication.com/publication/?m=22029&i=764056&p=1&ver=html5.
About Global Trade
Global Trade magazine is the authority for U.S. companies doing business globally. It educates and entertains its readers on ways to utilize the global marketplace to increase market share and corporate profits, through creative efficiencies in cargo transportation, banking, joint ventures, and outsourcing. Visit www.globaltrademag.com to learn more.
About Logistics Plus, Inc.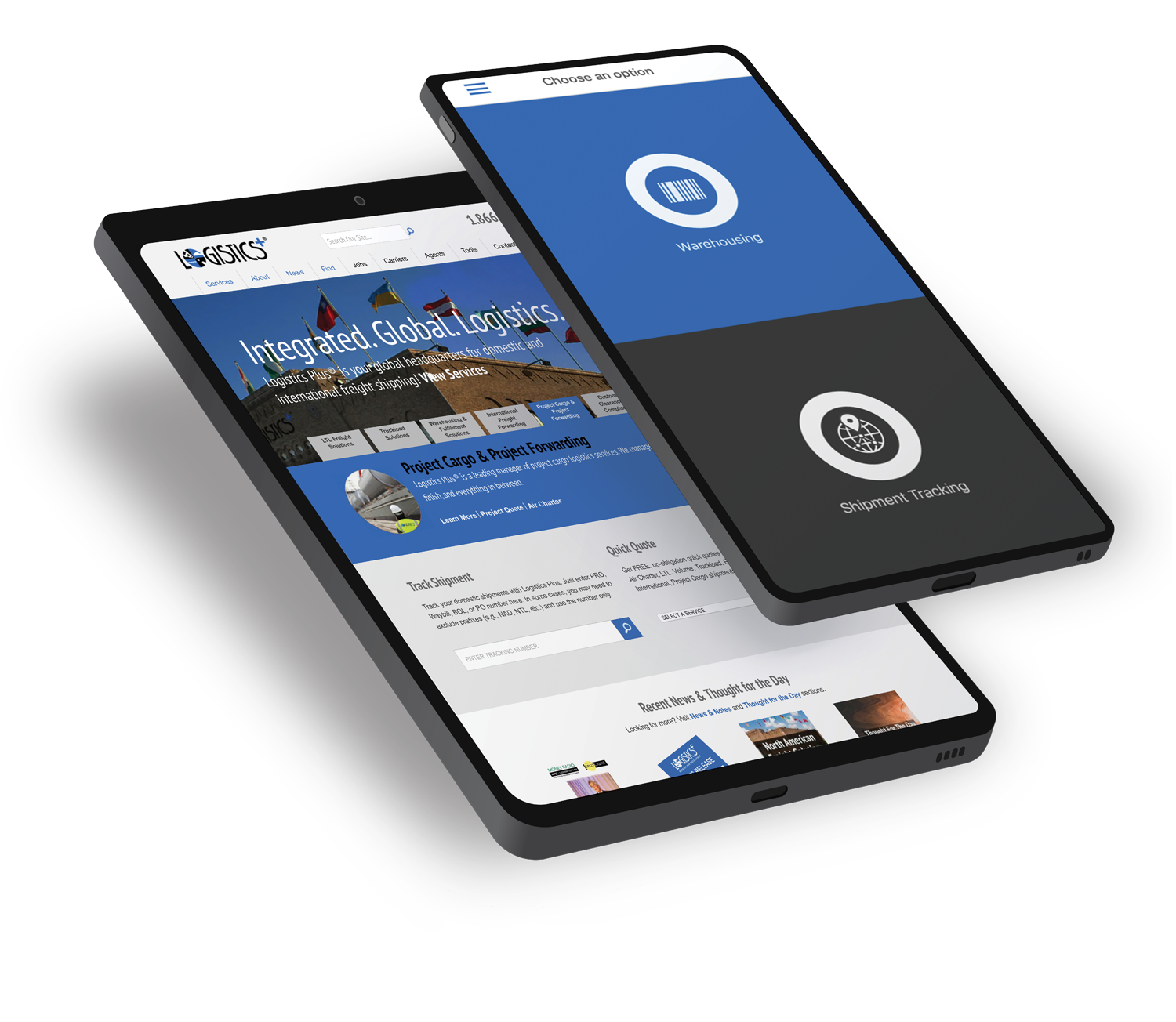 Logistics Plus, Inc. is a 21st-century logistics company that provides freight transportation, warehousing, fulfillment, global logistics, business intelligence, and supply chain management solutions through a worldwide network of talented and caring professionals. Jim Berlin founded the company nearly 26 years ago in Erie, PA. Today, Logistics Plus is a highly regarded, fast-growing, and award-winning transportation and logistics company. With its trademark Passion For Excellence™, Logistics Plus employees put the 'plus' in logistics by doing the big things properly, plus the countless little things that ensure complete customer satisfaction and success.
The Logistics Plus® network includes offices, warehouses, and agents located in Erie, PA; Aurora, CO; Buffalo, NY; Charlotte, NC; Chicago, IL; Chino, CA; Cincinnati, OH; Cleveland, OH; Colton, CA; Dallas, TX; Dayton, NJ; Des Moines, IA; Haslet TX; Houston, TX; Laredo, TX; Lexington, NC; Los Angeles, CA;  Meadville, PA; Miami, FL; New York, NY; Norfolk, VA; Olean, NY; Ontario, CA; Phoenix, AZ; San Francisco, CA; Tulsa, OK; Vancouver, WA; Australia; Belgium; Brazil; Canada; China; Colombia; Czech Republic; Egypt; France; Germany; India; Indonesia; Japan; Kazakhstan; Kenya; Libya; Malaysia; Mexico; Netherlands; Poland; Saudi Arabia; Singapore; Taiwan; Thailand; Turkey; UAE; Uganda; and Vietnam; with additional agents around the world. For more information, visit logisticsplus.com or follow @LogisticsPlus on Twitter.
Media Contact:
Scott G. Frederick
CMO & LTL Carrier Relations
Logistics Plus, Inc.
(814) 240-6881
scott.frederick@logisticsplus.com
Click the image below to download the Logistics Plus logo: