FOR IMMEDIATE RELEASE
Amazon Selects Logistics Plus for its Solutions Provider Network
Provides retailers with third-party service options for international shipping.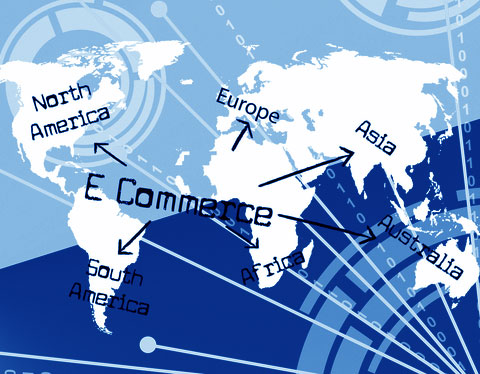 ERIE, PA (June 14, 2016) – Logistics Plus Inc., a worldwide provider of transportation, logistics, and supply chain solutions, announced today that it has been selected by Amazon to be a part of its Solutions Provider Network (SPN) as part of the Amazon Global Selling program. This program provides the tools and support Amazon sellers and retailers need to grow internationally while taking much of the complexity, cost, and effort out of global selling activities.
Logistics Plus is currently listed as a service provider for FBA international shipping and self-fulfilled international shipping on Amazon's SPN website. FBA (Fulfillment By Amazon) international shipping is for retailers that need to ship inventory to an Amazon fulfillment center outside of their home country.  Self-fulfilled international shipping is for retailers that need to ship the product directly to an international customer.
With over a dozen U.S. locations, and additional offices in countries all around the world, Logistics Plus has been providing international shipping services for the past 20 years. Its international capabilities include imports and exports, air and ocean freight forwarding, project cargo, customs brokerage, global trade compliance, warehousing, and more. For imports, its remote location filing (RLF) status allows it to quickly clear shipments at any and all ports in the United States.
"We are very excited to be included in Amazon's Solutions Provider Network," said Jim Berlin, founder, and CEO of Logistics Plus. "Amazon provides many services to its seller community to help them successfully sell their products around the world. Sometimes those services are best covered by a third-party provider. In those cases, Logistics Plus is ready to help with international shipping, warehousing, inventory management, kitting and labeling, released fulfillment to FBAs or direct-to-customers, translation services, and much more."
Please visit www.logisticsplus.com/Amazon to learn more or email amazonretailer@logisticsplus.com to learn more about Logistics Plus solutions for retailers.
About Logistics Plus Inc.
Logistics Plus provides freight transportation, warehousing, global logistics, and supply chain management solutions through a worldwide network of talented and caring professionals. Founded in Erie, PA by local entrepreneur, Jim Berlin, 20 years ago, Logistics Plus is a fast-growing and award-winning transportation and logistics company. With a strong passion for excellence, its 380+ employees put the "Plus" in logistics by doing the big things properly, and the countless little things, that together ensure complete customer satisfaction and success.
The Logistics Plus® network includes offices located in Erie, PA; Alma, AR; Little Rock, AR; Los Angeles, CA; Riverside, CA; San Francisco, CA; Visalia, CA; Atlanta, GA; Chicago, IL; Detroit, MI; Kansas City, MO; Charlotte, NC; Lexington, NC; Buffalo, NY; Cleveland, OH; Charleston, SC; Greenville, SC; Nashville, TN; Dallas, TX; Fort Worth, TX; Houston, TX; Laredo, TX; Bahrain; Belgium; Canada; Chile; China; Colombia; Egypt; France; Germany; India; Indonesia; Kazakhstan; Libya; Mexico; Poland; Saudi Arabia; Turkey; and UAE; with additional agents around the world. For more information, visit www.logisticsplus.com or follow @LogisticsPlus on Twitter.
Media Contact:
Scott G. Frederick
Vice President, Marketing
Logistics Plus Inc.
(814) 240-6881
Click the image below to download the Logistics Plus logo: