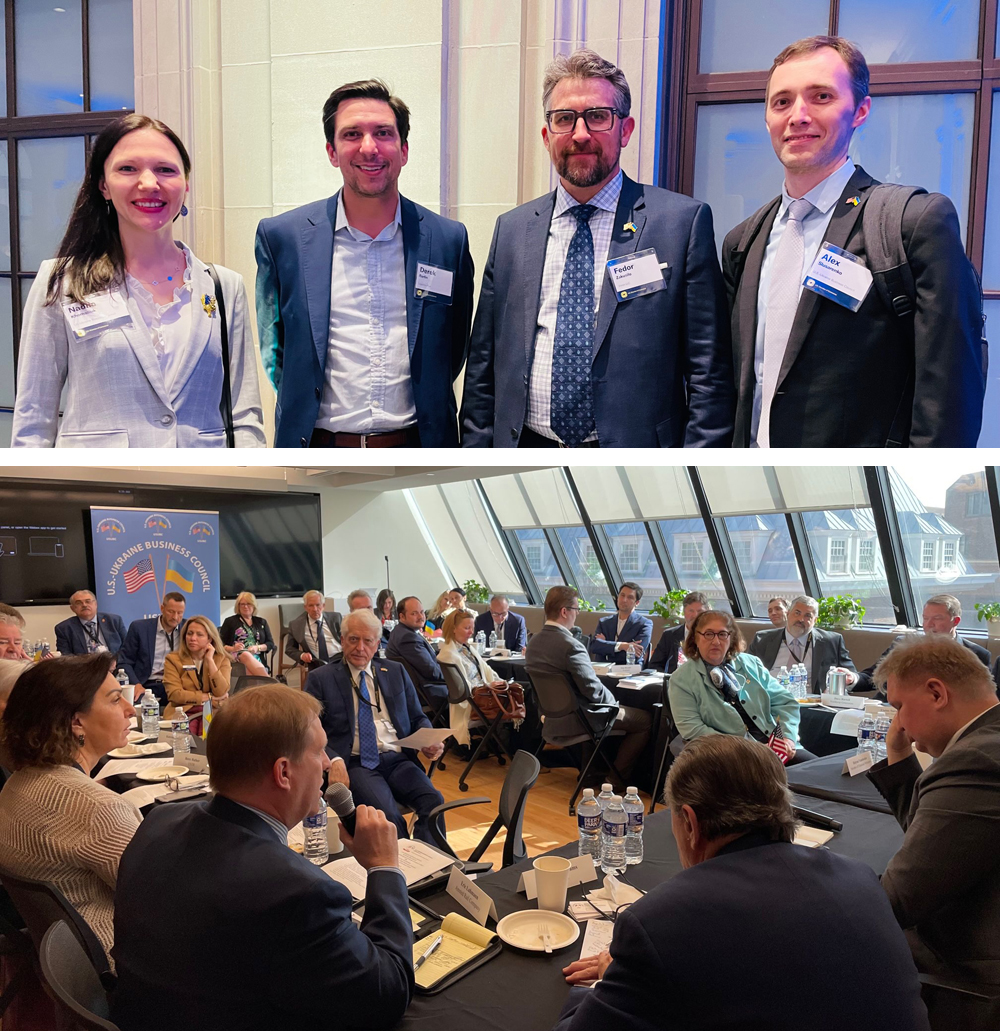 Last week, the U.S.-Ukraine Business Council (USUBC) held a U.S.-Ukraine Partnership Forum organized by the U.S. Chamber of Commerce in Washington, followed by a business breakfast about the Recovery and development of Ukraine's economy in 2023. They were honored to have Halyna Yanchenko, a member of the Ukrainian Parliament, Verkhovna Rada of Ukraine/ Secretary of the National Investment Council, and Taras Kachka, Deputy Minister of Economy, as speakers. The USUBC conveyed a special thank you to Palantir Technologies, a member of USUBC, for hosting this event in Washington, D.C, and to Wendy R. Anderson, SVP, Federal, National Security, for a warm reception and opening remarks.
The meeting brought together leaders from companies such as Logistics Plus (represented by Derek Berlin, pictured here, top second from the left), Honeywell, Corteva Agriscience, Walmart, Northrop Grumman, Trimble Inc., Amsted Rail, PwC, CalypsoAI, Kinstellar, Depsol Technologies, LLC, U.S.-Ukraine Foundation, Rebuilding Ukraine Agency, and other members. The collective group explored the Ukrainian Government's initiatives to promote private sector investment and their projections for Ukraine's economic reconstruction this year.
Logistics Plus was recently accepted for membership in the U.S.-Ukraine Business Council (USUBC) by its more than 230 members.
A video from the Forum can be viewed below.