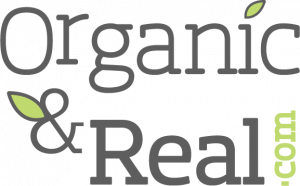 In October 2019, Logistics Plus Dubai joined hands with Organic & Real to promote their products and living a healthy lifestyle. Organic & Real is one of the largest online platforms in the region for certified organic, natural, vegan, gluten free, and specialty food products. Headquartered in Dubai, UAE, they provide more than 5,000 products across multiple food categories and work directly with locally certified farms. Organic & Real also works closely with all local and international brands to house the freshest and healthiest food options under one big web umbrella.
In the month of October, Organic & Real ran a promotion using the special code "LP1111" at checkout. Logistics Plus Dubai was heavily involved in broadcasting the promotion to their clients, vendors, friends and family. Siew Hua, Director of  Logistics Plus Middle East & Africa said, "The outcome of this promotion was very encouraging and heart-warming. A lot of consumers now realize that organic living doesn't necessarily mean it has to be expensive or overwhelming."
To learn more about Organic & Real, visit their website at: www.organicandreal.com
Logistics Plus Dubai offers a full range services including a customs brokerage, ground transportation, movement between free zones, warehousing for both chemical and temperature controlled products, open yard storage, air freight, sea freight, vessel and air charters and more.