FOR IMMEDIATE RELEASE
Logistics Plus Ranks Among Transport Topics 2023 Top 100 Logistics Companies
Logistics Plus is also named a Top Dry Storage Warehousing Firm and a Top Freight Brokerage Firm.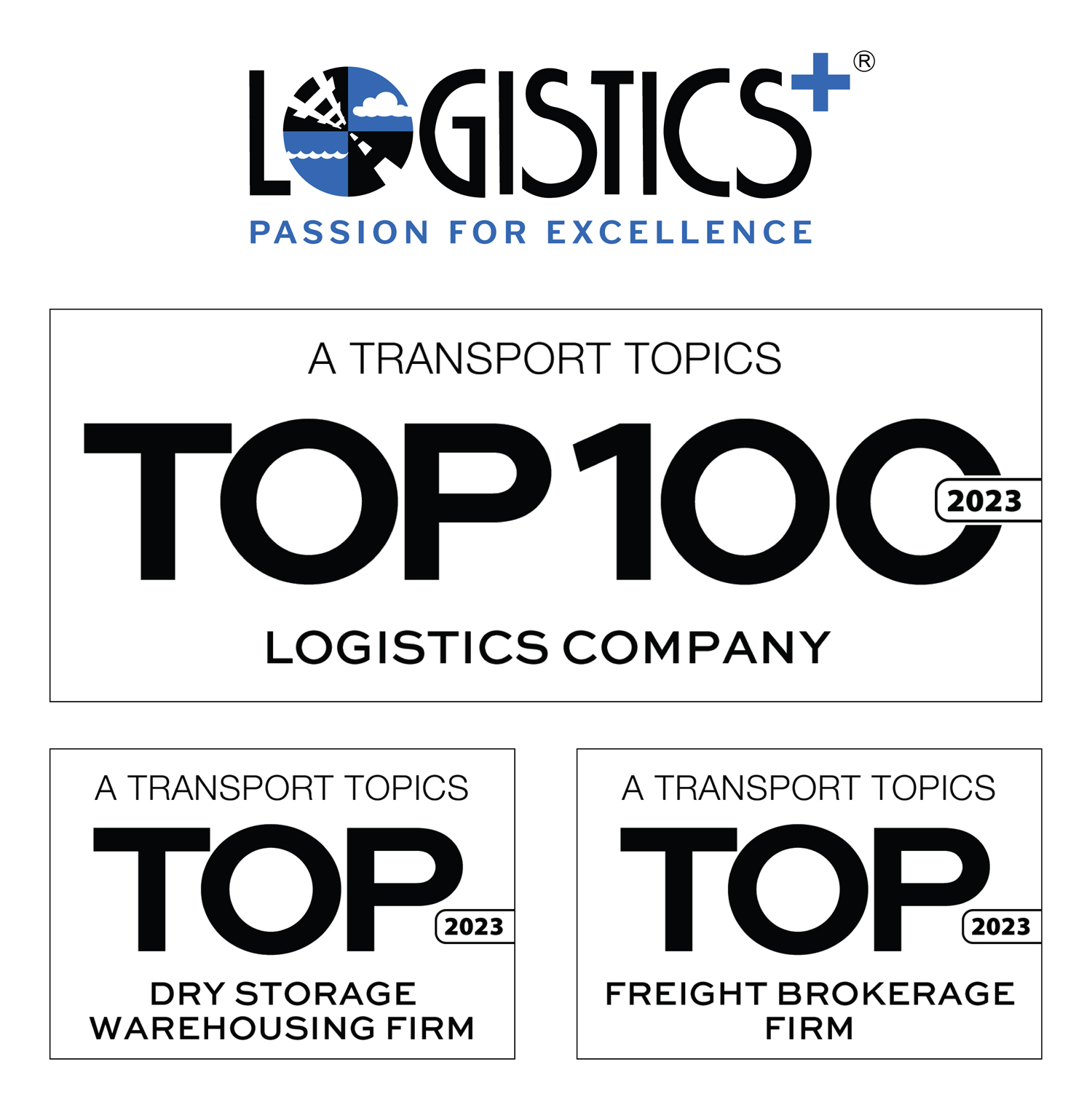 ERIE, PA (May 3, 2023) – Logistics Plus, Inc. (LP), a leading worldwide provider of transportation, logistics, and supply chain solutions, is proud to announce that it has been named to the annual Transport Topics Top 100 list of North America's largest logistics companies based on gross revenue for the most recent 12-month period. With domestic sales approaching a half billion dollars, Logistics Plus made the final 100th spot among all third-party logistics providers competing in North America. Logistics Plus also ranked as the 44th largest dry storage warehousing firm and the 61st largest freight brokerage firm.
"With the historic supply chain disruptions of the last few years receding into the past, third-party logistics providers have been adjusting to normalizing freight market conditions while working to build more efficient and resilient supply chains for the future," said Seth Clevenger, Transport Topics' managing editor of features. "The Transport Topics Top 100 Logistics Companies list offers an updated look at how the industry's largest 3PLs are adapting to this shifting business landscape."
"I always say we punch above our weight class," said Jim Berlin, Founder and CEO of Logistics Plus. "Even though we have the global resources to be recognized among the largest 3PLs, we maintain a flat structure with lean operations that are responsive to our customers' needs. No customer is too large or small for us. They are all equally important."
To learn who made the list and read more about the issues facing logistics companies, visit Transport Topics at https://www.ttnews.com/articles/2023-top-logistics-highlights-growth.
Last month, Logistics Plus was named a Top 100 Logistics IT Provider for 2023 by Inbound Logistics magazine.
About Transport Topics
Since 1935, Transport Topics (TT) has been the news leader in trucking and freight transportation. When it comes to major issues, industry events, and new developments, TT journalists get the story first and get it right, keeping readers informed about all aspects of the trucking industry and helping them stay ready for what's to come. Explore the latest at https://www.ttnews.com.
About Logistics Plus, Inc.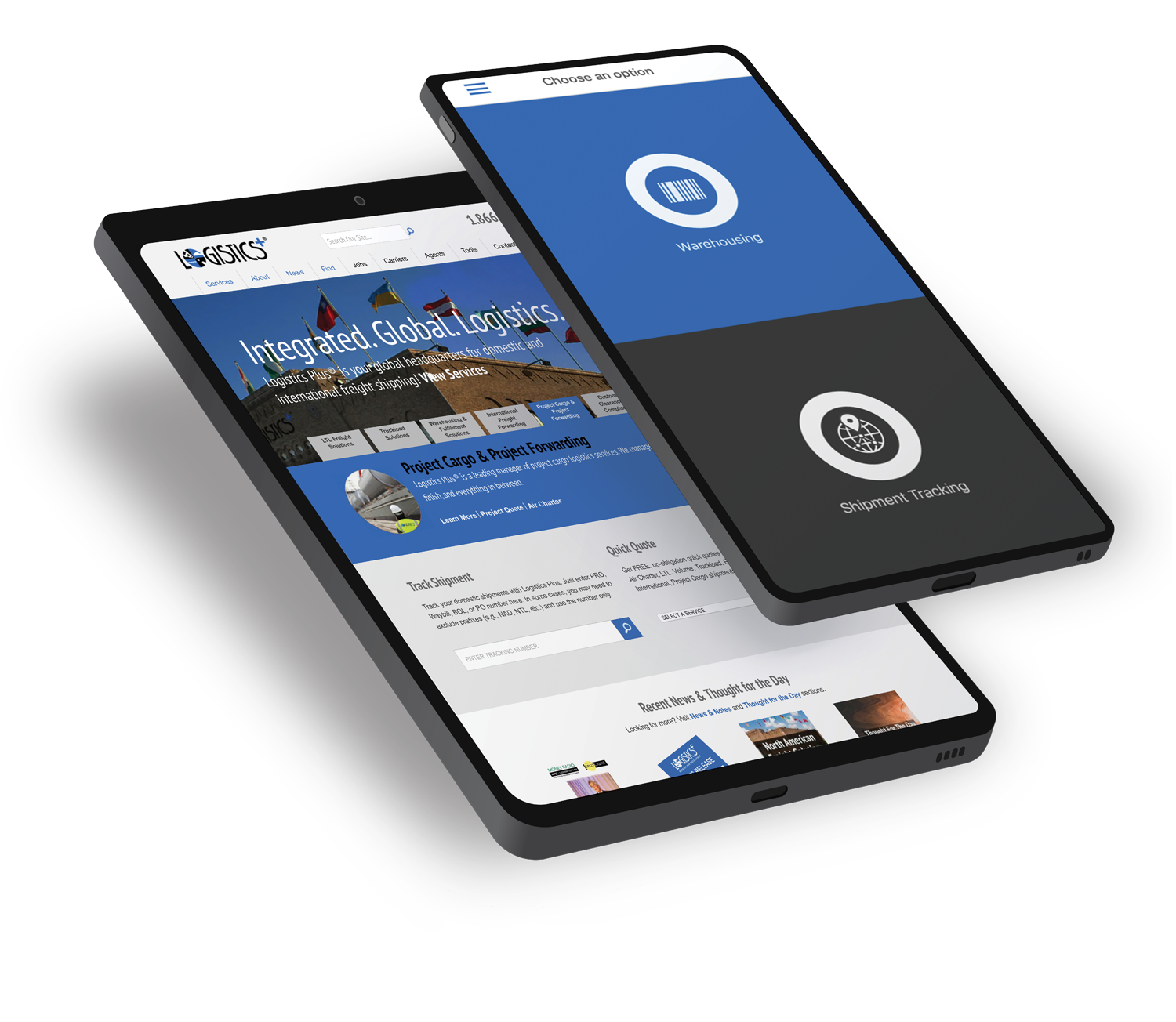 Logistics Plus, Inc. is a 21st-century logistics company that provides freight transportation, warehousing, fulfillment, global logistics, business intelligence, and supply chain management solutions through a worldwide network of talented and caring professionals. Jim Berlin founded the company nearly 26 years ago in Erie, PA. Today, Logistics Plus is a highly regarded, fast-growing, and award-winning transportation and logistics company. With its trademark Passion For Excellence™, Logistics Plus employees put the 'plus' in logistics by doing the big things properly, plus the countless little things that ensure complete customer satisfaction and success.
The Logistics Plus® network includes offices, warehouses, and agents located in Erie, PA; Aurora, CO; Buffalo, NY; Charlotte, NC; Chicago, IL; Chino, CA; Cincinnati, OH; Cleveland, OH; Colton, CA; Dallas, TX; Dayton, NJ; Des Moines, IA; Fontana, CA; Haslet TX; Honolulu, HI; Houston, TX; Jamestown, NY; Laredo, TX; Lexington, NC; Los Angeles, CA; Meadville, PA; Miami, FL; New York, NY; Norfolk, VA; Olean, NY; Phoenix, AZ; Riverside, CA; San Francisco, CA; Tulsa, OK; Vancouver, WA; Australia; Belgium; Brazil; Canada; China; Colombia; Czech Republic; Egypt; France; Germany; India; Indonesia; Japan; Kazakhstan; Kenya; Libya; Malaysia; Mexico; Netherlands; Poland; Saudi Arabia; Singapore; South Africa; Taiwan; Thailand; Turkey; UAE; Uganda; Ukraine; and Vietnam; with additional agents around the world. For more information, visit logisticsplus.com or follow @LogisticsPlus on Twitter.
Media Contact:
Scott G. Frederick
CMO & LTL Carrier Relations
Logistics Plus, Inc.
(814) 240-6881
scott.frederick@logisticsplus.com
Click the image below to download the Logistics Plus logo: