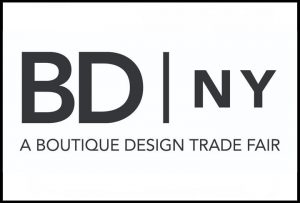 Members of the Logistics Plus Furniture, Fixtures, and Equipment (FF&E) team met with current and potential customers at Boutique Design New York (BDNY) 2022. The event was held in New York City on November 13th and 14th.
BDNY 2022 was well-attended, including a panel organized by Logistics Plus Hospitality Director Laurie Benjamin, titled Stalwarts and the Supply Chain: How to Conquer Challenges and Minimize Chaos. Laurie discussed the critical role communication plays in effective supply chain execution.
About BDNY
Boutique Design New York (BDNY) is the leading trade fair and conference for hospitality's boutique and lifestyle design community. For two high-energy days each November, it's the curated, creative event of the industry—bringing designers, architects, purchasing agents, hoteliers, owners, and developers together with inventive manufacturers of design elements for hospitality interiors for a highly curated experience.
Logistics Plus has developed and executed logistics and supply chain solutions for over 26 years. Let us know what challenges we can help you overcome.