Logistics Plus was once again a proud sponsor of the NDIA Swing for Freedom Golf Invitational held in Leesburg, VA. The annual golf outing is hosted by the Washington, D.C. Chapter of the National Defense Industrial Association (NDIA) and benefits the USO-Metro. Since 1941, the United Service Organization has served as a vital bridge between Americans and their military service members.
As seen in the image below (from L-R), Blaine Kurtz, Mike Callan, Pat Steele, and Tyler Dangel represented Logistics Plus in the outing. Although they didn't win, the team shot an impressive ten under par. More importantly, a great time was had to support this vital cause.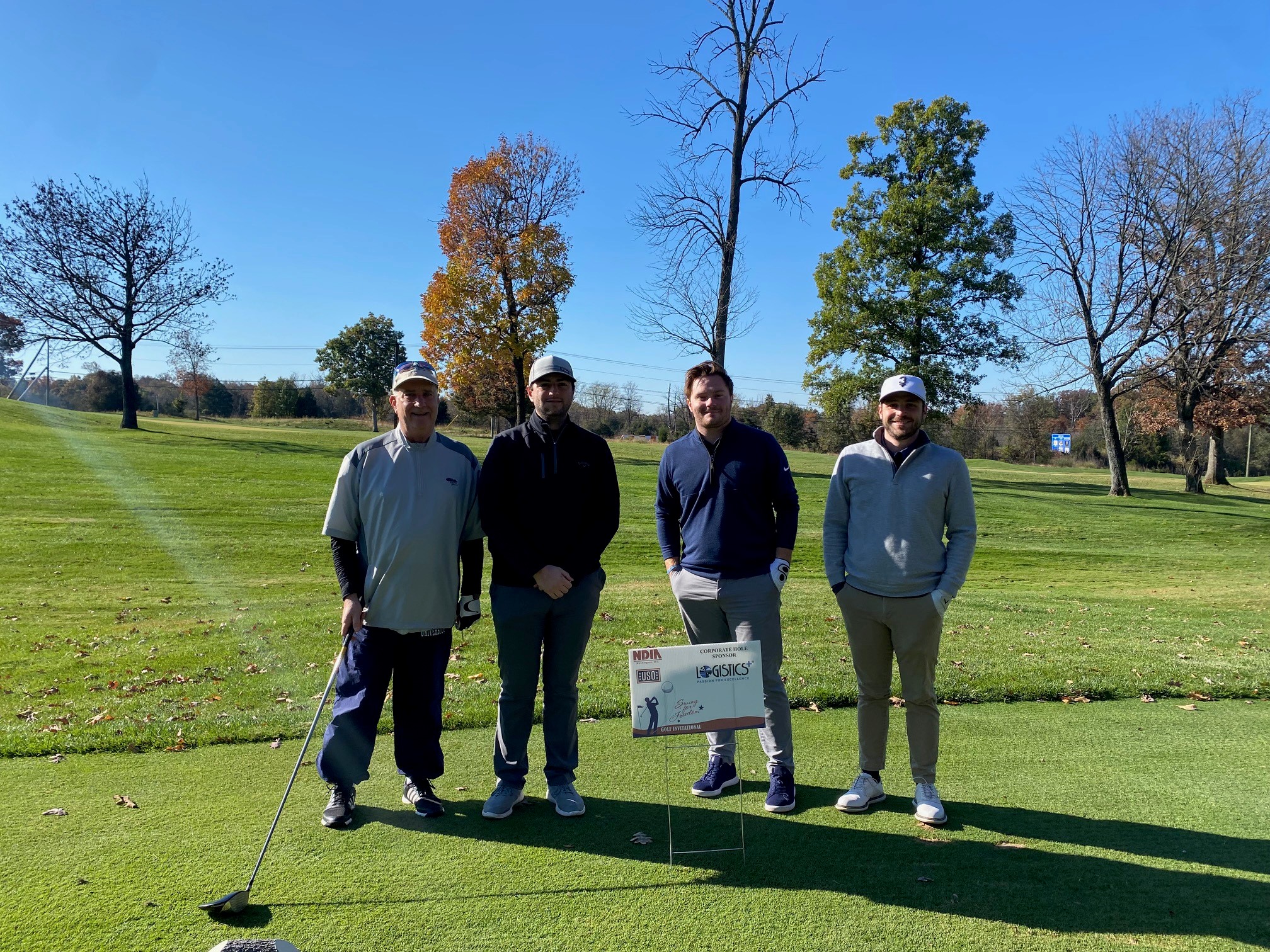 About the NDIA
The National Defense Industrial Association drives strategic dialogue in national security by identifying key issues and leveraging the knowledge and experience of its military, government, industry, and academic members to address them. For more than 100 years, NDIA has provided a platform through which leaders in government, industry, and academia can collaborate and provide solutions to advance the national security and defense needs of the nation.