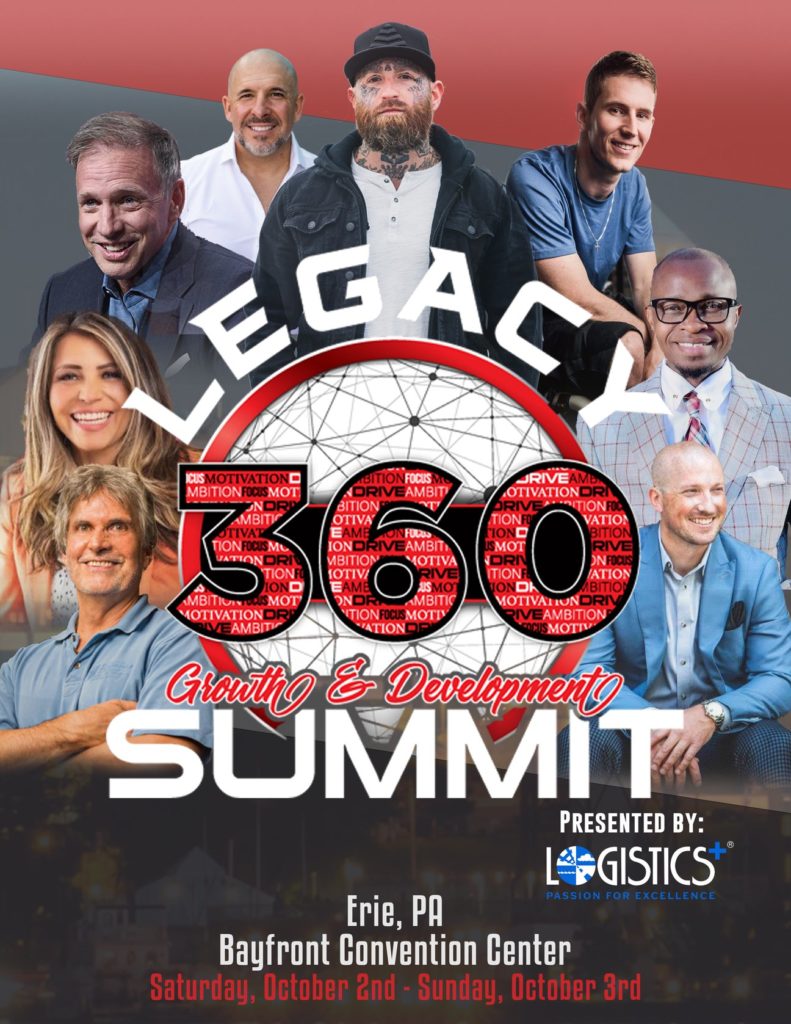 Logistics Plus was proud to be the official title sponsor for the inaugural Legacy 360 Summit. The two-day event that took place on October 2nd and 3rd was held at the Bayfront Convention Center in Erie, PA.
In addition to sponsoring the event, Logistics Plus Founder and CEO Jim Berlin was one of the keynote speakers. Jim discussed his background, how Logistics Plus was founded, his investments and commitment to Erie, and more. The event featured an impressive lineup of speakers, including Glenn Stearns, the star of Discovery Channel's Undercover Billionaire.  Both regional and worldwide entrepreneurs attended and spoke at the event.
About Legacy 360 Summit
The Legacy 360 Summit is the first of its kind in the Erie, PA region. This event will inspire and motivate you to look deep into your life to see what's holding you back from achieving the levels of success that you deserve. The Legacy 360 Summit will also provide participants with the opportunity to network and gain knowledge, guidance, and mentorship. Attendees will meet with and hear from people who have the same drive and determination to break out of their comfort zone and lean into their lasting Legacy. Both days will be jam-packed with locally and nationally known speakers who are successful, motivational, inspirational, and downright dominant in what they do.