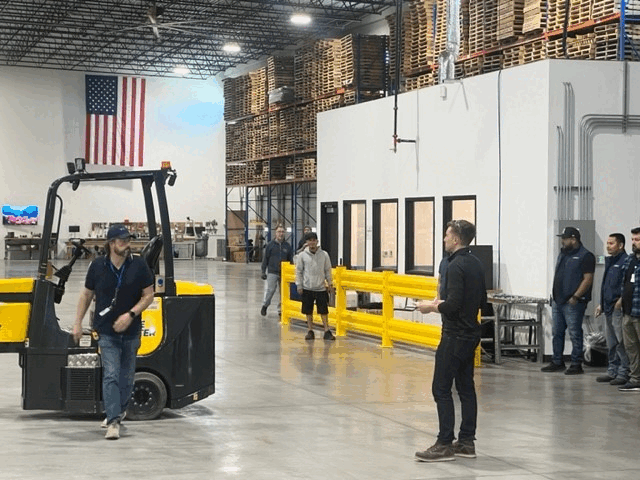 Last week, Logistics Plus Chicago held a forklift training day for warehouse employees. Not only did the employees receive their forklift certification, but they also received training certificates. This certifies that each employee can handle the local forklift training certifications in the future (a "train the trainer" approach).
The following Logistics Plus employees completed the forklift training program:
Samin Bambur
Andrew Grizales
Mike Pytlik
Nedim Cambazoglu
Carlos Lopez
Reyes Xolo Santiago
Jose Contreras
Salvador Robles
A special thanks to Vista Safety for holding these classes and training our warehouse staff. In the coming months, every warehouse in the Logistics Plus network will have a certified forklift trainer on staff.