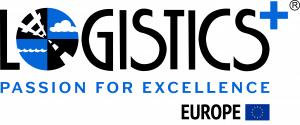 On January 31st, 2020, the United Kingdom (UK) began to operate outside the European Union (EU).  Since the UK's departure, the EU-UK Trade Cooperation Agreement (TCA) governs the economic relationship between the UK and the EU. Last June, a timetable for the phased introduction of regulations on imports from the EU into Great Britain was announced to ensure businesses had enough time to prepare for the changes.
Not long after introducing the phased approach, the UK government realized that the new regulations, amplified by the impact of Covid-19, have been more disruptive than anticipated. Accordingly, the UK Government reviewed the timeframes, and a new timetable for the regulations on imports was introduced. The new regulations are as follows:
Pre-notification requirements for Products of Animal Origin (POAO), certain animal by-products (ABP), and High-Risk Food Not of Animal Origin (HRFNAO) will not be required until October 1st, 2021. Export health certificate requirements for POAO and ABP will be enforced on the same date.
Customs import declarations will still be required, but the deferred declaration scheme's option is allowed. This includes submitting supplementary declarations up to six months after goods have been imported, and the deadline has been extended to January 1st, 2022.
Safety and security declarations for imports will not be required until January 1st, 2022.
Physical SPS checks for POAO, ABP, and HRFNAO will not be required until January 1st, 2022.
Physical SPS checks on high-risk plants will occur at Border Control Posts rather than at the place of destination. This goes into effect on January 1st, 2022.
Pre-notification requirements and documentary checks, including phytosanitary certificates, will be required for low-risk plants and plant products. This will be effective starting on January 1st, 2022.
Starting in March of 2022, checks on live animals and low-risk plants and plant products will occur at Border Control Posts.
It's important to note that exporters moving controlled goods into Great Britain will continue to be ineligible for the deferred customs declaration approach. They are still required to complete a full customs declaration when the goods enter the United Kingdom. Please view the diagram below to see the latest timetable for the new regulations.

Logistics Plus Europe remains fully operational as we continue to support our clients in and out of the United Kingdom. If you need assistance navigating the post-Brexit logistics era, please contact our team of logistics experts today.