The Logistics Plus (LP) Chicago warehouse had a few (unusual) visitors last week. In conjunction with MSA Security, the LP Chicago team volunteered to allow K9 units into our new 190,000 square foot warehouse facility as a part of a training exercise. This training session helped MSA Security get the K9 unit dogs out of their typical outdoor environment and into an actual warehouse for real training scenarios. These K9 units are utilized for the police force and TSA in the Chicago area.
Logistics Plus Midwest Manager Christian Marz got to experience the training session first-hand. "Once the Division for Explosive Detection Canine Unit asked us if we'd be willing to help them with this training, it was a no-brainer." Christian added, "We responded with a supporting message and told them they are welcome to come in for as many days as they need. We are a proud sponsor and will continue to support the MSA K9 Compliance Unit in any ways that we can."
Out of respect to the MSA Security team, limited photos were taken during the training sessions.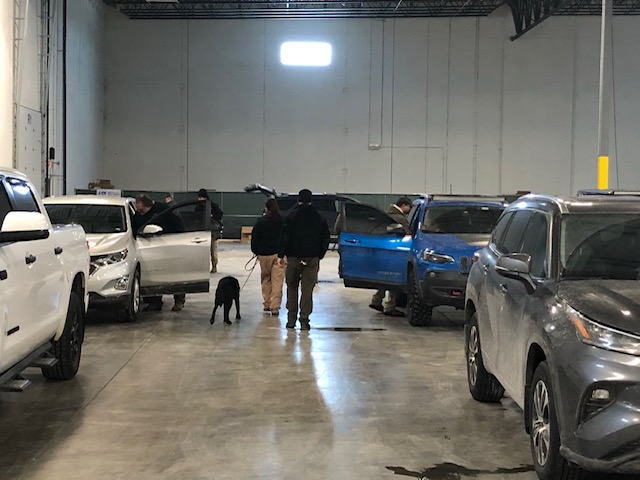 About MSA Security
MSA provides security, intelligence, training, and investigative services to protect millions of Americans every week. From training Explosive Detection Canines to identifying explosives for X-ray technicians, and much more. MSA Security Training Services offer clients a range of customized training modules tailored to fit their team needs, all taught by expert, certified instructors with backgrounds in areas including:
Military force protection units
Law enforcement
Emergency service units
Bomb squad commanders
Visit MSA Security online at www.msasecurity.net