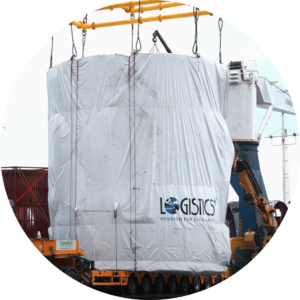 The Logistics Plus Project Cargo & break bulk team has shown no signs of slowing down the past several months. Over the past few months, our cargo experts have managed projects in various industries, including oil and gas, wind power, engineering, construction, and solar. We've transported gas tanks, generators, windmills, locomotives, transformers, and more to locations worldwide.
Logistics Plus Turkey delivered drying towers (2,410 freight tons)
Logistics Plus Houston handled a 30 unit project from China
Logistics Plus transported 6 gas tanks (3,735 freight tons)
Logistics Plus India completed a windmill tower project
Logistics Plus delivered reactors to an installation site
Logistics Plus Turkey handled 5 full charters to Egypt
Logistics Plus delivered bioreactors to Belgium
Logistics Plus transported 2 locomotives to Finland (the fourth and final batch)
You can see pictures from some of these recent projects in the video below or on the Logistics Plus YouTube Channel.
Do you need assistance with your next big project? Contact our award-winning team of project cargo experts today to find out how we can help!