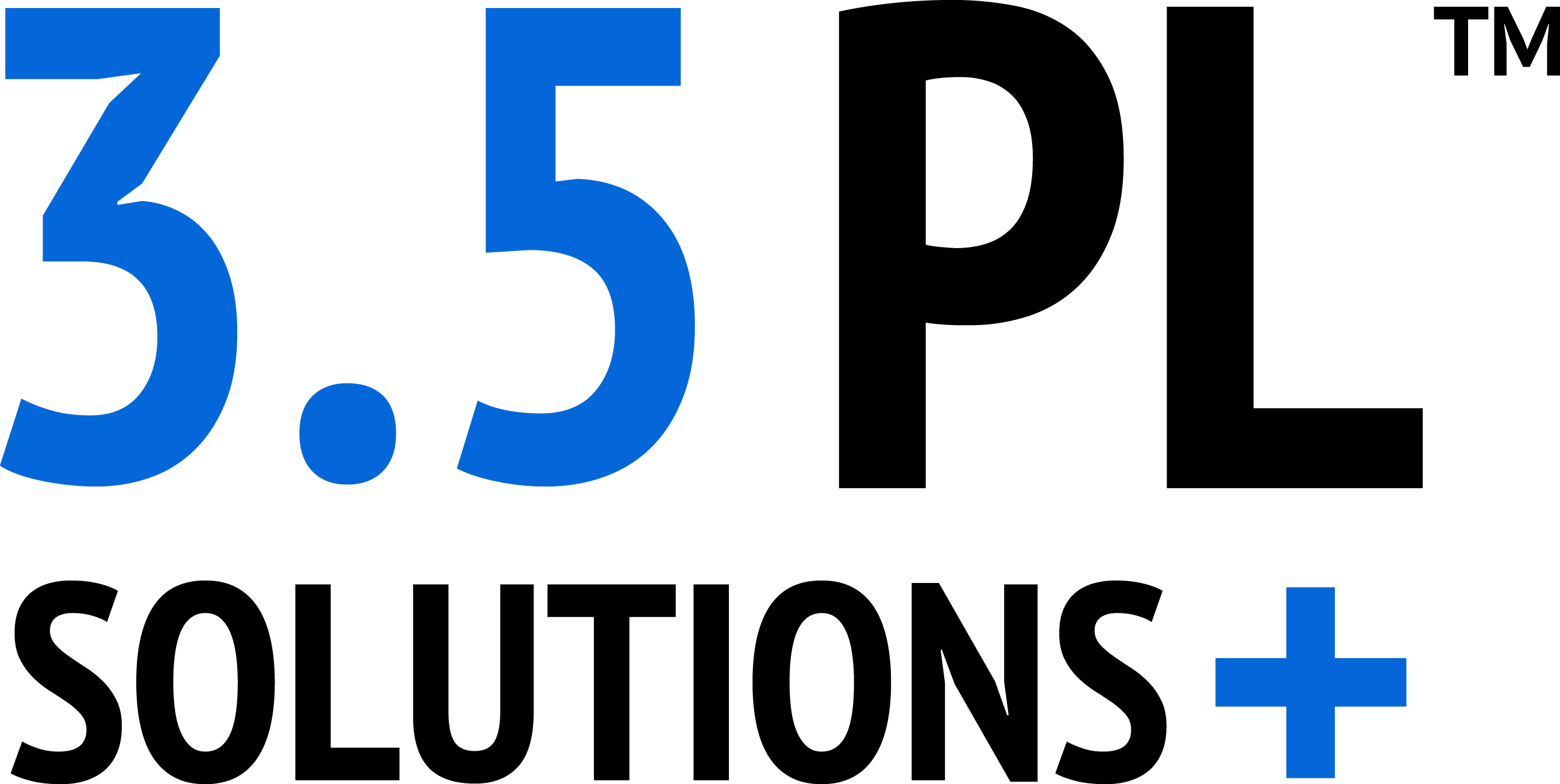 At Logistics Plus, we provide both 3PL and 4PL solutions. What's the difference between a 3PL and a 4PL? In a nutshell, a 3PL is a partner that provides logistics services to a client using either their own assets, contracted assets, or both. Conversely, a 4PL is an integrated and outsourced partner, often with dedicated, onsite resources, that manages other logistics providers on a client's behalf. In many of these situations, the 4PL provider becomes the de facto logistics department for the client.  However, for many of our clients, the ideal Logistics Plus® solution lies somewhere in-between – or as we refer to it … 3½PL™ solutions.
With our 3½PL approach to 4PL solutions, we become a valuable extension to your existing supply chain management team. We provide you with onsite or offsite dedicated logistics resources and preferred access to both our own and contracted assets. That includes access to our National Truckload (NTL) capabilities, LTL and truckload solutions, warehousing and distribution options, import/export services, project cargo expertise, global trade compliance oversight, and technology platforms. An additional aspect of our 3½PL solutions is that they can be highly customized or even à la carte. Only need warehousing and fulfillment? No problem. Just need customs brokerage and freight forwarding? We can do that too. Need customized technology integrated with your shopping cart? We've got you covered.
In a 3½PL arrangement, even though our own assets and resources are available to you, we are not married to them if other logistics partners can provide better or more affordable solutions. That's the beauty of this approach. As part of your team (and not a replacement for it), we can look up and down your supply chain, identify the greatest opportunities for improvements, and then act on them. So, not only do you get access to a nationally recognized great supply chain partner and a top freight brokerage firm, you do so without having to increase (or decrease, if that is a concern) your own staff. Additional benefits include:
Design and planning consultation
Domestic and international transportation management expertise
Oversight for customs regulations and compliance
Smart and efficient technologies, such as eShipPlus™ and eWorldPlus™ powered by CargoWise One®
Business intelligence, data visualizations, and dashboards using our customized MyLogisticsPlus™ platform
A liaison between carriers and shipping sites
Audited and consolidated invoicing
The presentation shown below provides a general overview of our 4PL solutions. Although we still often refer to them as 4PL solutions, which is a more common industry term, you should know that our trademark 3½PL approach is a key point of differentiation that has led to many successful programs for clients such as GE Transportation, GE Oil & Gas, WeWork, Canadian Solar, HeroBX, and others.  If you'd like to engage Logistics Plus to help you with your own logistics challenges, simply click the button below to get started.