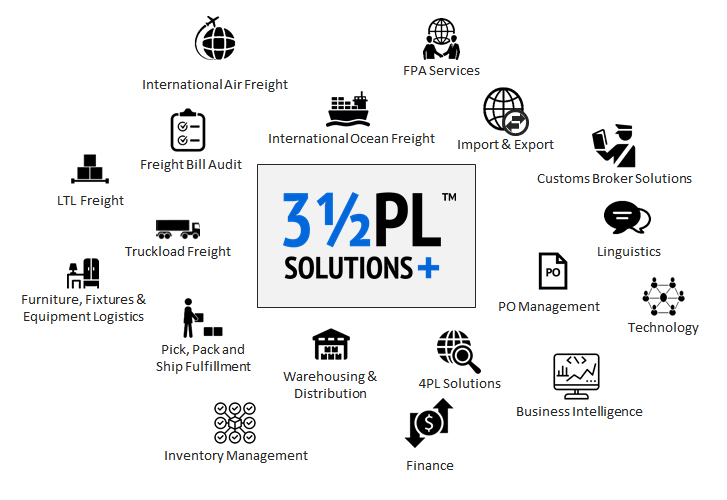 Shippers are often confused when faced with the choice of partnering with a 3PL or 4PL to tackle their logistics and transportation challenges. Logistics Plus provides both 3PL and 4PL solutions, but we prefer to think of ourselves as the best of both worlds: a 3½PL if you will.
For definition purposes, a 1PL is simply the owner of the cargo who manages the entire distribution process internally. A 2PL is a for-hire air, ground, rail, or ocean carrier that directly provides transportation service to a shipper. A 3PL is a third-party provider that manages a specific aspect of logistics such as transportation, warehousing and/or fulfillment. A 4PL typically acts as a client company's single point of contact in the supply chain that offers strategic insights and management of the various 3P and 2P, or even 1P, activities.
The reason Logistics Plus often uses the term 3½PL is that we bring very specific outsourced capabilities that include domestic transportation, international freight forwarding, customs brokerage, warehousing, and fulfillment … but we also have the expertise and technology to acts as a client's single point of contact for all supply chain functions.
As a 3PL, we maintain competitive contracts, agreements, and profiles for thousands of ground, air, ocean, and rail carriers around the world – all supported with world-class transportation management systems (TMS). Our warehouses are well-maintained – all supported with highly-developed warehouse management systems (WMS). All of our 3PL services are delivered by talented logistics specialists who have experience and expertise within their respective transportation and warehousing domains.
As a 4PL, we employ a global control tower approach to supply chain management, with a highly-customizable technology platform that includes powerful analytics and dashboards. Our 4PL solutions typically come with skilled, dedicated logisticians that work as part of your team to look up and down your supply chain to identify the weakest links and repair them.
Logistics Plus clients that engage in our 3½PL solutions get access to both transactional and strategic services that can be applied to either simple or complex supply chains. To learn more, we invite you to view the short presentation below.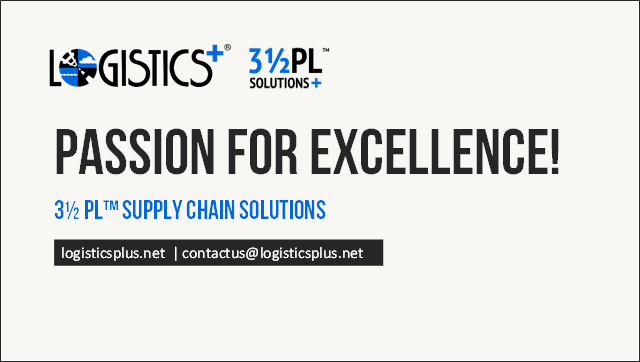 What logistics challenges does your supply chain have? Let us know …we're here to help!


And one final thought …