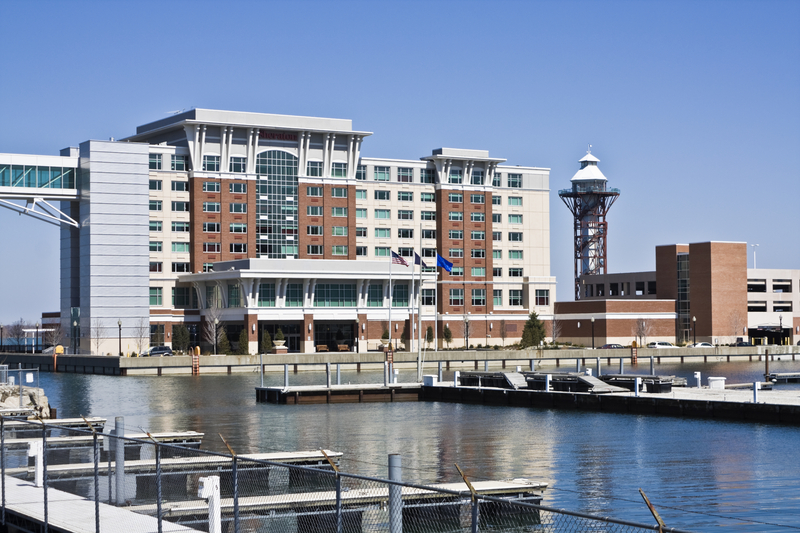 If your business needs affordable, centrally-located warehousing, distribution, or fulfillment, Erie, Pennsylvania is a great location for a number of reasons, including:
Central location: Erie is located in the central/northeastern United States, with easy access to major interstate highways (I-90 east/west and I-79 north/west) and transportation hubs (Cleveland, Buffalo, and Pittsburgh are all within 2 hours drive). This makes it a great location for businesses that need to distribute their products to customers across the country.
Next-Day Delivery: 60% of the U.S. population can be reached with next-day delivery from Erie.
Affordable labor: The cost of labor in Erie is relatively low compared to other parts of the country. This can help businesses to save money on their warehousing and fulfillment costs.
Available workforce: Erie has a large and skilled workforce that is available for employment in the warehousing and fulfillment sector. This can help businesses to find the workers they need to get the job done.
Tax incentives: The state of Pennsylvania offers a number of tax incentives for businesses that locate in Erie. These incentives may help to offset the cost of warehousing and fulfillment operations.
Business-friendly environment: Erie is a business-friendly city with a strong commitment to economic development. This can make it easier for businesses to set up and operate in Erie.
In addition to these factors, Erie also has a number of other advantages that make it a great location for warehousing and fulfillment. These include:
Available warehouse space: There is a good supply of available warehouse space in Erie, which can give businesses the flexibility they need to scale their operations.
Good infrastructure: Erie has a good transportation infrastructure, with access to major airports, seaports, and rail lines. This makes it easy to get products in and out of Erie.
Pro-business climate: Erie has a pro-business climate that is supportive of economic development from organizations like the Erie Regional Chamber & Growth Partnership and the Manufacturer & Business Association. This can make it easier for businesses to succeed in Erie.
Overall, Erie is a great location for warehousing and fulfillment. It has a number of advantages that can help businesses to save money, improve efficiency, and grow their business.
Of course, the icing on the cake is that Erie is also the home to the Logistics Plus global headquarters. Logistics Plus also operates a number of full-service warehouses in and around Erie, including multiple facilities in Erie and Meadville, PA, and Olean and Jamestown, NY.
Contact us today to learn more!