Yossava Trans Logistics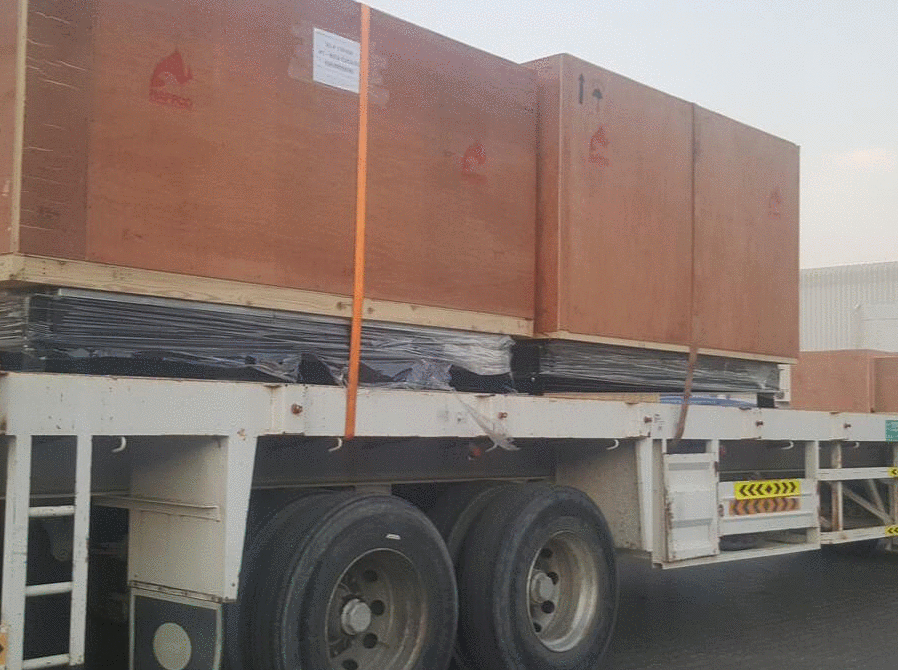 recently nominated Logistics Plus Dubai to handle one of their critical air shipments for a project called "Sambu II Expansion Project PT JGC INDONESIA."
Project Scope:
On short notice, two units of firefighting foam skids and accessories (6 units total) were required to be shipped together to the client. In order to complete the project, the foam skids were needed urgently at the project site. Yossava Trans Logistics and Logistics Plus Dubai teamed up in order to meet the clients needs. The total chargeable weight for the shipment was just over 15,000 pounds.
Project Challenges:
Due to the detainment faced from the manufacturing center in Dubai, the project client took matters into their own hands by deciding to visit the factory. Along with the client, the Logistics Plus Dubai team accompanied them to push for the readiness of the cargo. Without a completed product, the factory was unable to provide the cargo dimensions and weight, meaning that no airline could secure or confirm a booking for this over-dimensional consignment.
Project Outcome:
The situation quickly became strained when the factory was expected to begin their yearly stock tick the same day, increasing the chance that the two skids needed would not be released in time. Logistics Plus communicated with several department heads at the factory to ultimately get the cargo released. It was then partially packed by noon, but the documents needed to ship it weren't ready. With Thursday being the last working day of the week in Dubai, the cargo had to be loaded in a timely manner. Finally, by 6:15 pm, Logistics Plus managed to complete the clearance and custom inspections just before the airline cutoff time. The cargo was loaded on board and headed to Luxemburg, before reaching it's final destination in Jakarta.
From start to finish, the Logistics Plus and Yossava Trans teams were constantly in contact with each other to make sure that this shipment was a success. This project is just one more example of the true teamwork and dedication it takes to meet our clients' needs.