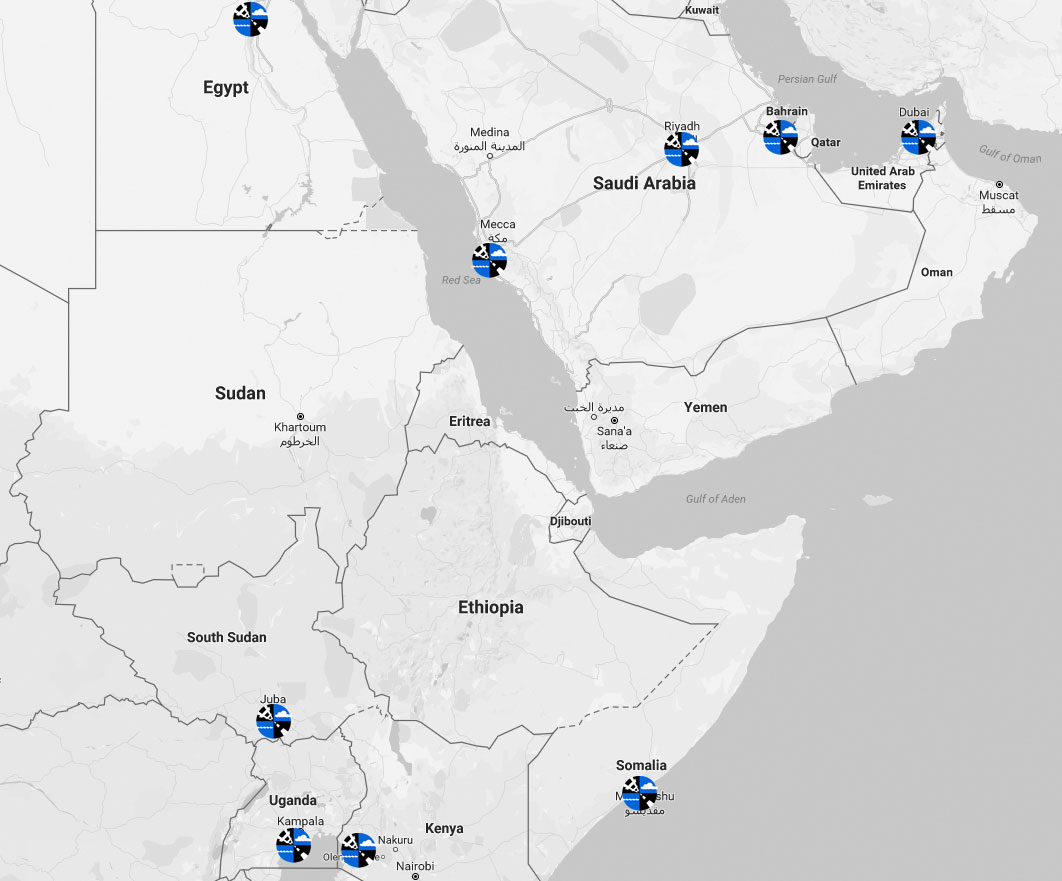 The Logistics Plus (LP) Middle East and Africa offices continue to enjoy fast growth and success within the region. Here are some updates from the LP team operating within this important area of the world.
Logistics Plus Dubai (UAE)
LP Dubai primary team members: Suchit Sehgal, Siew Hua, Anjali Malik, Dhanraj Naidu, Ramesh Reddy, Reuben Alphonse, and Ronan Yuchitcho.
Handling 100% of refurbished engine shipments for major power company. Additional shipments for Rwanda plant to begin Q3 2017.
Moving shipments from UK, China and Germany to the Middle East for worldwide office furniture manufacturer. Quoting additional warehousing operations in Jebel and Dubai.
Moved first shipment for a major painting and coatings manufacturer. Multiple more shipments are in the pipeline with support from LP Turkey.
Moving shipments for cement company with plant located in Ras al-Khaimah.
Bidding on multiple power transmission projects in Malawi and Ethiopia for major global power company.
Moving agricultural company shipments from Ethiopia to Middle East with opportunity for 30-50 containers per month.
Logistics Plus Kingdom of Saudi Arabia (KSA)
LP Jeddah primary team members: Raza Rizvi, Bakar Jafar, Omar Khalid, and Imran Ramzan.
Handling over 1,000 40′ HC containers per month for major electric company.
Secured small contract to support logistics for a marine cargo company.
Hotel project in Saudi Arabia for a prominent leader in the agribusiness.
Working with an association partner to move regular shipments from Saudi Arabia to UAE.
Bidding on multiple projects in Dammam and Rabigh in support of local freight forwarder.
Logistics Plus East Africa (EA)
LP Uganda primary team member: Julius Nyaika
Bidding and handling various tenders for the United Nations (UN).
Making in-roads with various companies in the oil and gas industry.
Moving animal feed to and within Sudan in conjunction with a regional airport operator.
Bidding on multiple projects in Kenya and Uganda in support of a major transport and logistics operator.
Working with a Chinese petroleum company on multiple projects in East Africa.
Do you have supply chain or logistics needs in the Middle East or Africa? If yes, contact us and let our global experts go to work for you. Click the button below to complete our online inquiry form, or email suchit.sehgal@logisticsplus.com – our general manager for the Middle East and Africa