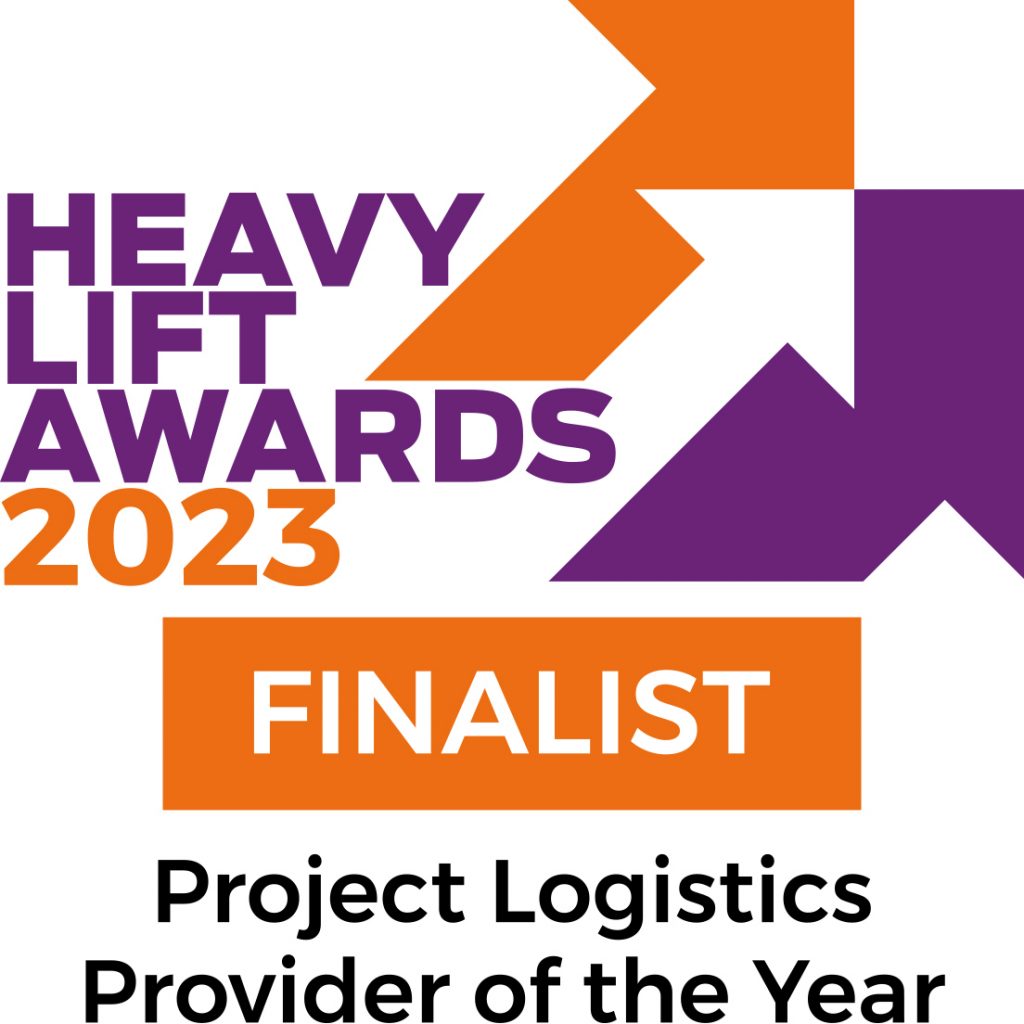 Logistics Plus has been selected as a Project Logistics Provider of the Year finalist for the 2023 Heavy Lift Awards presented by Heavy Lift & Project Forwarding International (HLPI) magazine. The Project Logistics Provider of the Year award is based on the following criteria:
Strategy for growth and enhancement of current services
A deep understanding of your client base and their requirements
An ability to adapt to changing market conditions
A considered approach to safety and environmental issues within the organization
The 2023 Heavy Lift Awards selection ceremony will take place on October 25th at the Royal Lancaster Hotel in London. As the leading media presence for professionals involved in the heavy lift, break bulk, and project cargo industry, HLPFI has established the Heavy Lift Awards to recognize and reward excellence for complex logistics, transportation, and engineering projects around the world.
Click the flyer image below to view the complete Logistics Plus award entry: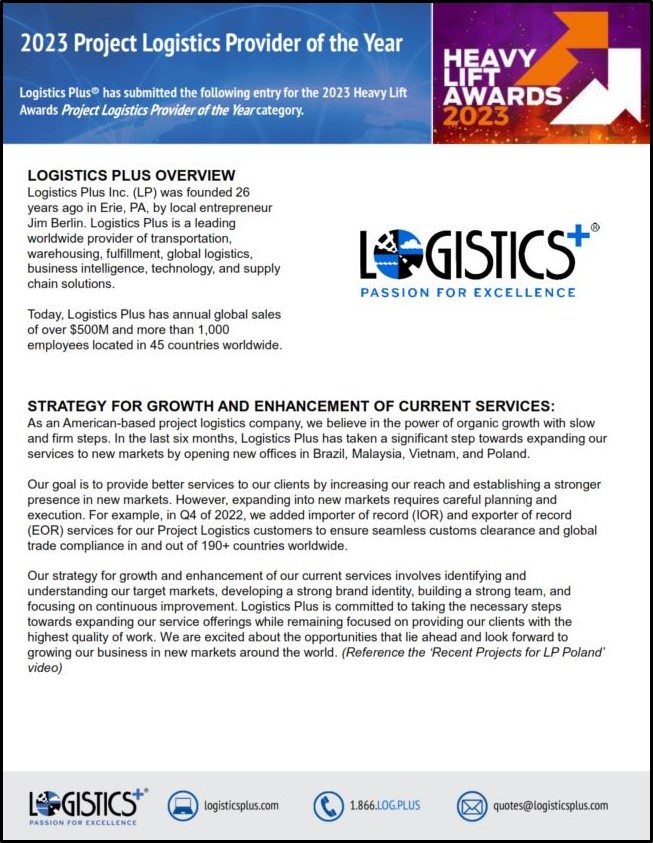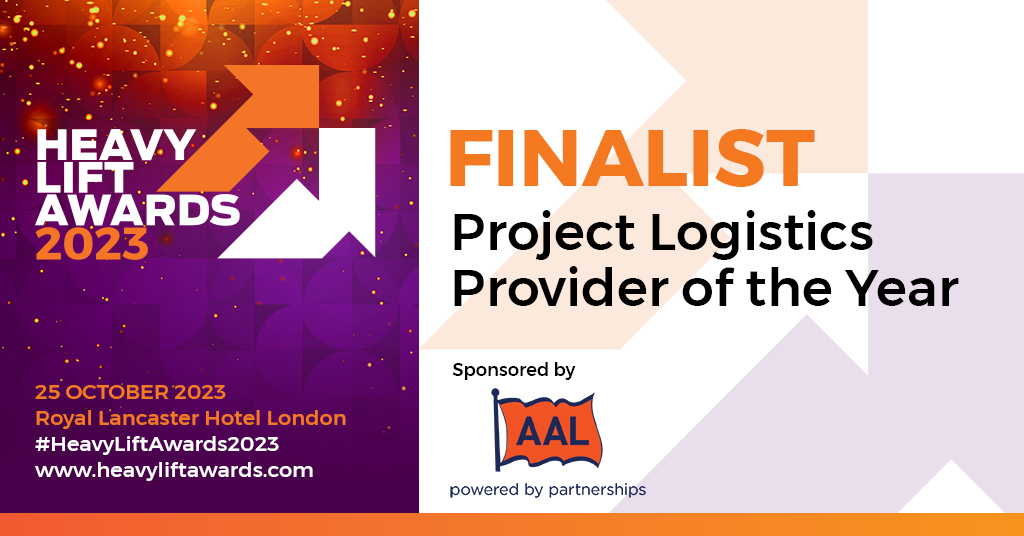 "This is an extraordinary achievement, and it speaks volumes about the caliber of professionals we have on our team. We stood out amongst the fierce competition, and it is because of your hustle, hard work, and unwavering dedication that we find ourselves in this remarkable position today. This recognition is a testament to (the Logistics Plus global projects team's) resilience, expertise, and commitment to excellence. It acknowledges the countless hours we've invested, the sleepless nights, and the sacrifices made to ensure that we deliver exceptional service to our clients.
But this celebration is not just about the award itself. It is about the meaningful relationships we've built with our clients and partners, the impact we've made in their businesses, and the trust they have placed in us. Our success is a reflection of the collaborative spirit that permeates every aspect of our work, where each team member plays a vital role in achieving our collective goals.
I want to extend my heartfelt gratitude to our entire global projects team for your incredible contributions. Your passion, expertise, and unwavering commitment to excellence have brought us to this moment of triumph. It is the relentless pursuit of greatness that sets us apart and makes Logistics Plus an industry leader in Project Logistics … Our journey has only just begun, and I have no doubt that we will continue to soar to even greater heights in the future."