Logistics Plus is proud to announce it will be the sponsor of the Nao Trinidad, of Spain at the Tall Ships Erie 2022 festival.  On Aug. 25-28, the Tall Ships Erie 2022 festival will showcase Erie's maritime heritage, with opportunities to sail and tour majestic tall ships from around the world and enjoy family-friendly attractions at Erie's waterfront.
All the confirmed ships in this year's festival are returning ships. However, the Nao Trinidad, a replica of a 15th-century square sail ship, built to celebrate the Spanish city of Huelva's 525th anniversary, will offer a new "interpretation" to visitors. The Nao Trinidad was formerly the Nao Santa Maria and participated in the 2019 Tall Ships Erie festival. The Trinidad crew has made some physical alterations to the ship to aid in the interpretation. Visitors are encouraged to check it out, considering the ship made a trans-Atlantic voyage to get here.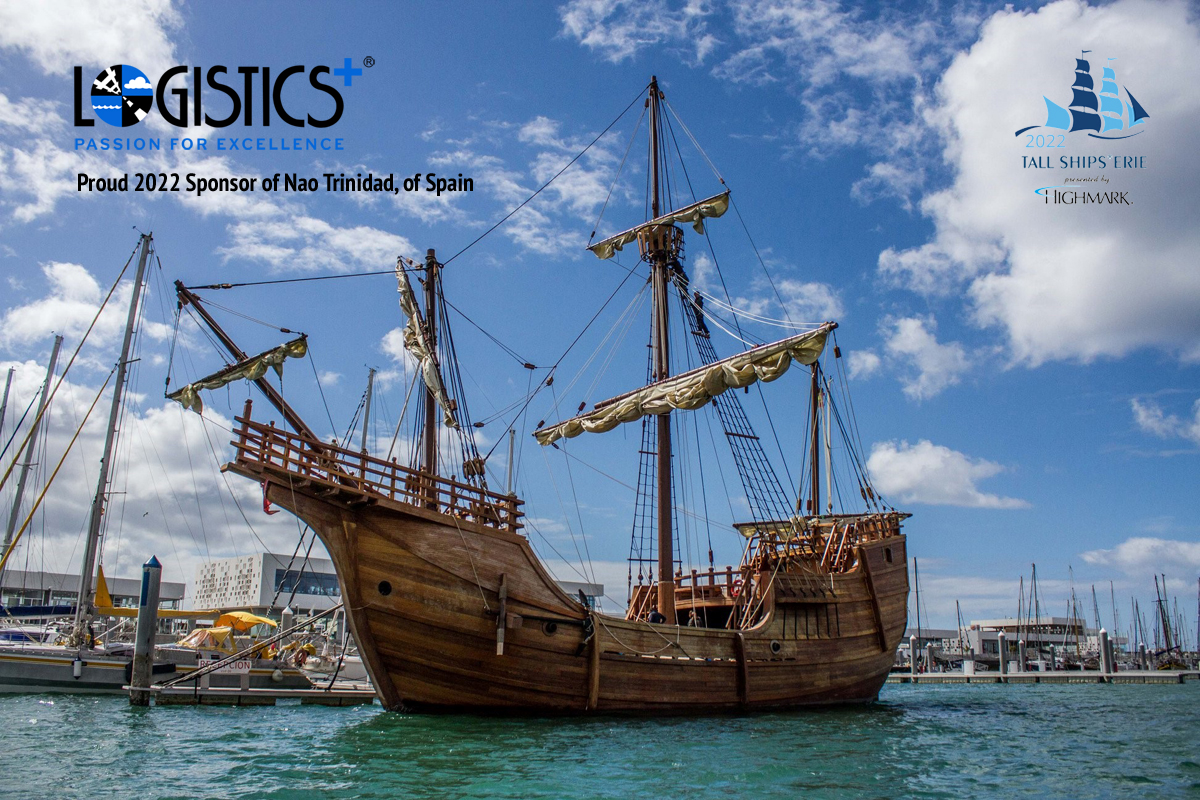 The last time the Tall Ships festival was in Erie was in 2019. At that event, Logistics Plus was the proud sponsor of the Picton Castle.
Read more about the Tall Ships Erie 2022 festival at GoErie.com or visit the official website at tallshipserie.org.