Logistics Plus Takes First Place in the Breakbulk "Into the Wild" Photo Contest
Photo was displayed at Breakbulk Europe 2017 conference and in Breakbulk magazine.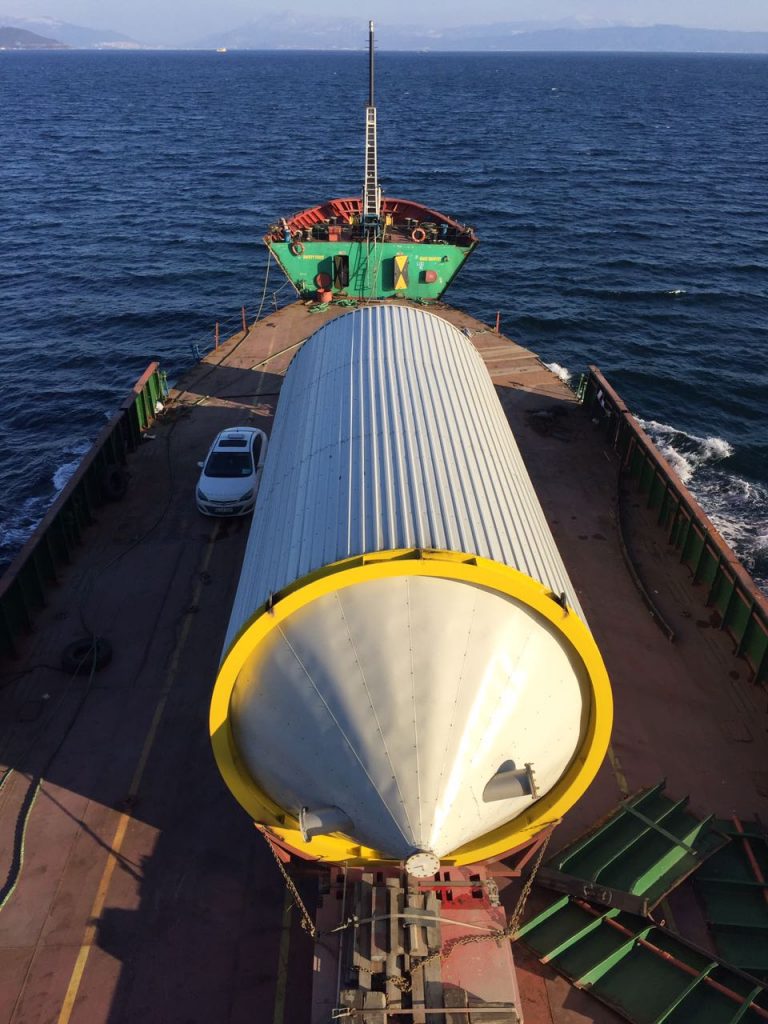 ERIE, PA (May 5, 2017) – Logistics Plus Inc., a leading worldwide provider of transportation, logistics and supply chain solutions, is proud to announce it was awarded first place in the 2017 Breakbulk "Into the Wild" Photo Contest. Logistics Plus was presented with the award at the Breakbulk Europe 2017 conference which took place April 24-26 in Antwerp, Belgium.
The winning photograph, taken and submitted by the Logistics Plus Turkey division, was entitled "Winter Is Coming" and depicts a unique perspective of a steep tank being ocean transported. The cargo was being shipped from Istanbul to a factory in Orhangazi, Turkey. Due to snowy conditions and other factors, the cargo was uniquely transported on a modified car ferry.
Six times a year, Breakbulk hosts themed photo and video contests around a particular aspect of moving breakbulk and project cargo. The contests are open to all industry participants. Winners are selected by visitors to the website, so all participating companies are encouraged to get out the vote among their employees and friends. The winning entries can be viewed online at http://www.breakbulk.com/into-the-wild-standings/.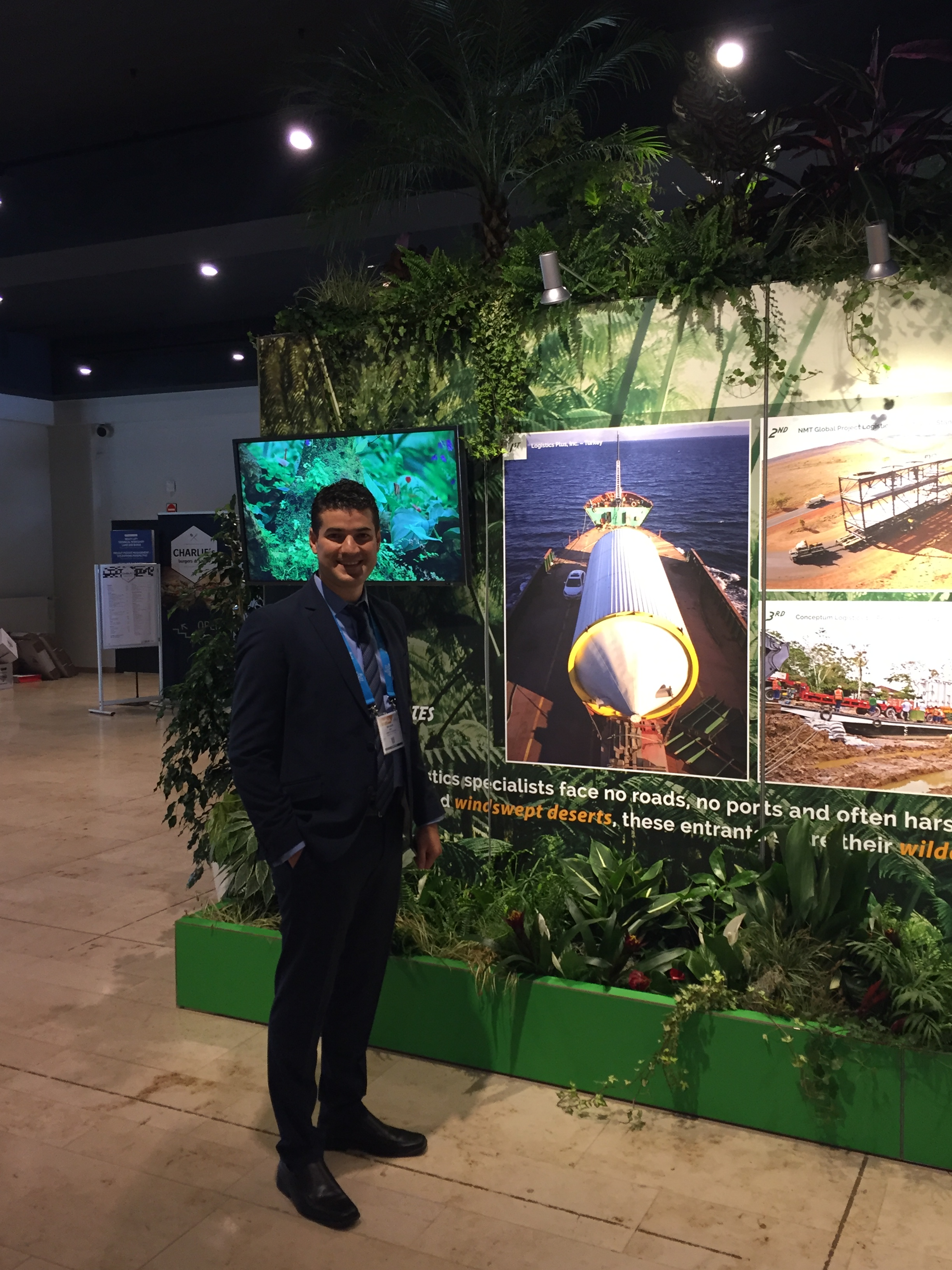 "The project cargo in this photo was an adventure and another example of our passion for excellence," said Bahadir Erdil, Global Projects Director for Logistics Plus. "We drove through the heavy snow until the nearest shipyard to find an available ferry. There was no available barges on those dates so, as a solution, we found a car carrier ferry and cut some parts off the ferry to create a safe loading and discharging operation. We are thankful to Breakbulk and its constituency for recognizing our photo in this year's contest."
About Breakbulk Events & Media
Breakbulk Events host over 15,000 specialized logisticians annually in event formats that are focused on business development, logistics transactions, new cargo connections and strategy. The events are held around the world in locations known as project cargo hubs for the wider regions. Experts are handpicked to deliver compelling talks on timely issues and opportunities for those in the breakbulk and project cargo industry. Breakbulk hosts six events each year in Shanghai, China; Moscow, Russia; Antwerp, Belgium; Houston, U.S.; Kuala Lumpur, Malaysia and Abu Dhabi, UAE. But the connections and spread of knowledge don't pause between events. Breakbulk also uses print and digital media to keep its colleagues informed year round. Learn more at www.breakbulk.com.
About Logistics Plus Inc.
Logistics Plus Inc. provides freight transportation, warehousing, global logistics, and supply chain management solutions through a worldwide network of talented and caring professionals. Founded in Erie, PA by local entrepreneur, Jim Berlin, 20 years ago, Logistics Plus is a fast-growing and award-winning transportation and logistics company. With a strong passion for excellence, its 400+ employees put the "Plus" in logistics by doing the big things properly, and the countless little things, that together ensure complete customer satisfaction and success.
The Logistics Plus® network includes offices located in Erie, PA; Alma, AR; Little Rock, AR; Los Angeles, CA; Riverside, CA; San Francisco, CA; Visalia, CA; Atlanta, GA; Chicago, IL; Detroit, MI; Kansas City, MO; Charlotte, NC; Lexington, NC; Buffalo, NY; Cleveland, OH; Charleston, SC; Greenville, SC; Nashville, TN; Dallas, TX; Fort Worth, TX; Houston, TX; Laredo, TX; Madison, WI; Bahrain; Belgium; Canada; Chile; China; Colombia; Egypt; France; Germany; India; Indonesia; Kazakhstan; Kenya; Libya; Mexico; Poland; Saudi Arabia; South Sudan; Turkey; UAE; and Uganda; with additional agents around the world. For more information, visit beta.logisticsplus.com or follow @LogisticsPlus on Twitter.
###
Media Contact:
Scott G. Frederick
Vice President, Marketing
Logistics Plus Inc.
(814) 240-6881
scott.frederick@logisticsplus.com
Click image below to download the Logistics Plus logo: