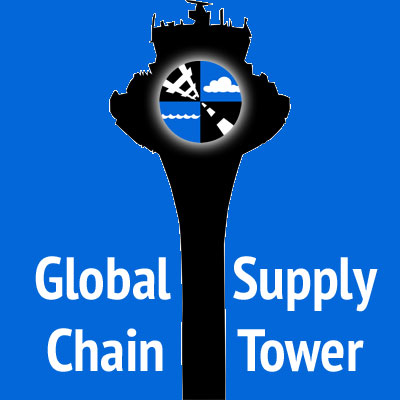 Global Supply Chain Control Towers are gaining interest among organizations that need greater visibility and control within their increasingly sophisticated supply chains. In a recent Capgemini Consulting report, a supply chain control tower is defined as a central hub with the required technology, organization and processes to capture and use supply chain data to provide enhanced visibility for short- and long-term decision making that is aligned with strategic objectives.
Supply chain towers are often an important component to 4PL supply chain solutions as companies realize that mastery of their supply chain must become a core competency to remain competitive. Although visibility within the supply chain is often a significant driver, the supply chain control tower must go beyond visibility to provide integrated transportation and logistics solutions and global trade compliance services. These services must be configured to support the needs of business units and the key fulfillment attributes of a product-line.
The value of having one global supply chain system and standardized processes gives companies the flexibility to plug in new transportation and logistics providers as needs change, or quickly assimilate new businesses. The control tower reduces the risk of getting locked into using an external provider's system, and changes the balance of power. Control tower managers have the visibility and data-driven analysis of service levels to objectively manage each provider. Similarly, new businesses and product-lines can be plugged in with standard interfaces and highly configurable processes.
Logistics Plus has significant experience creating and managing global supply chain towers for a number of clients. We take a very customized, yet dedicated approach to configuring and integrating the control tower into each client's supply chain. The two illustrations shown below are examples of control towers we have implemented for two very different companies (click to enlarge). One is a global energy company, and the other is a leading co-working space provider.  As shown in the examples, the first company's supply chain required multiple regional control towers to ensure visibility and control of logistics across multiple regions. In contrast, the second company required one primary, centrally-located control tower to oversee everything from procurement to warehousing to final deliveries.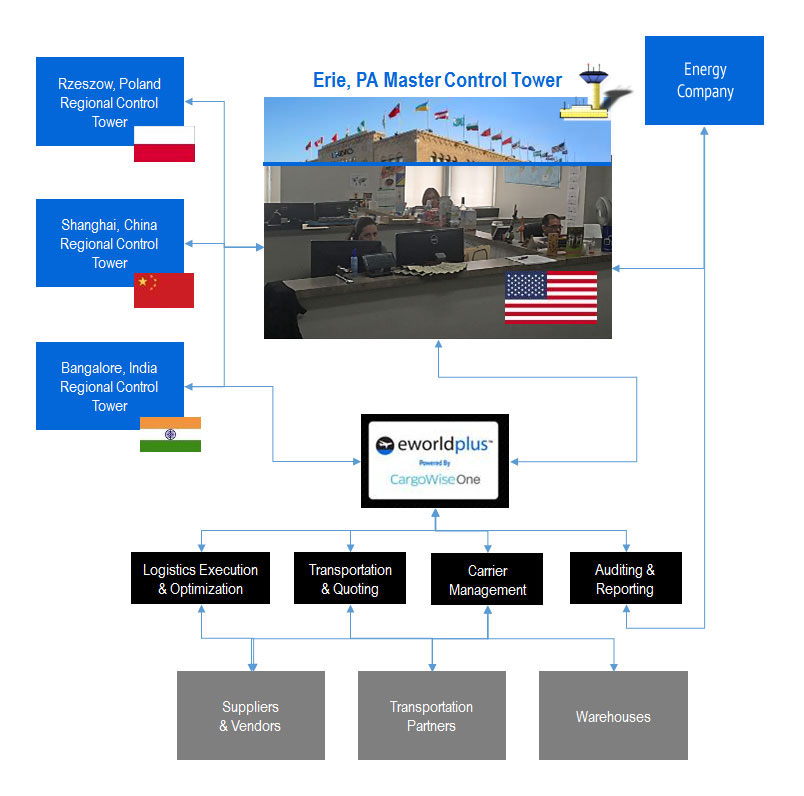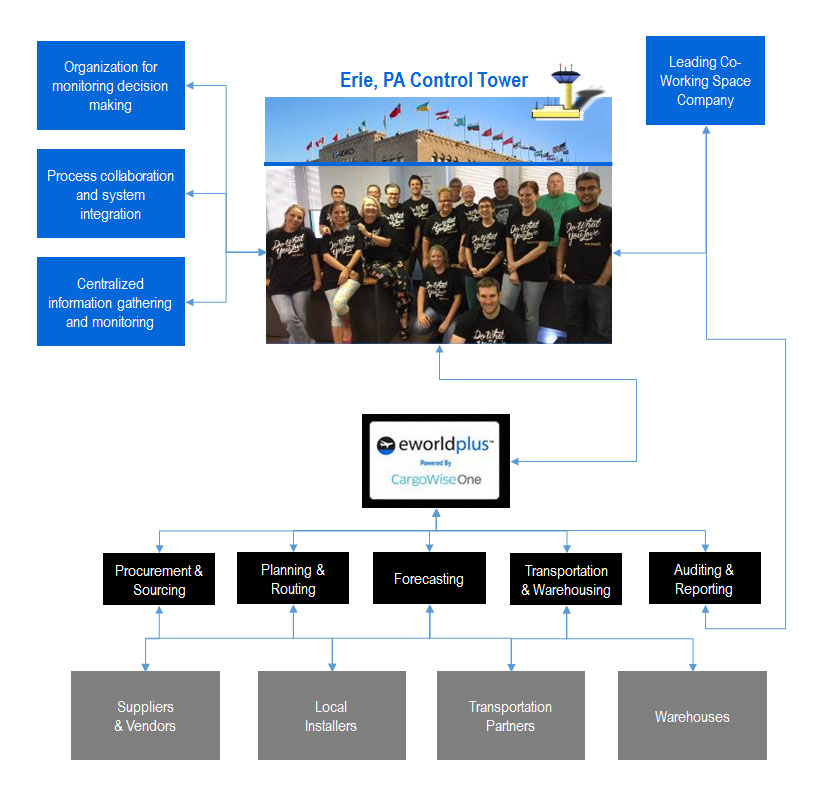 If you're looking for greater visibility and control within your supply chain, with an experienced 4PL partner that uses a very customized and dedicated approach, please contact us. We'd love to review your business challenge and discuss whether a global supply chain tower might be a good fit for your company.