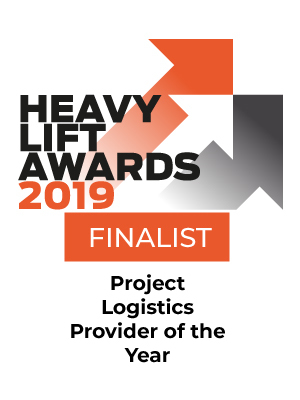 Logistics Plus has been selected as a Project Logistics Provider of the Year finalist for the 2019 Heavy Lift Awards presented by Heavy Lift & Project Forwarding International (HLPI) magazine. The award is based on the following five criteria:
Unique techniques and approaches
Planning procedures and working with clients
Safety and environmental considerations
Use of new technology and IT systems
A solid recruitment and training program
The 2019 Heavy Lift Awards selection ceremony will take place on October 15, 2019 in Antwerp, Belgium. As the leading publication reporting on the heavy lift, break bulk, and project cargo industry, HLPFI has established the Heavy Lift Awards to recognize and reward excellence for complex logistics, transportation, and engineering projects around the world.
Click the flyer image below to view the complete Logistics Plus award entry: