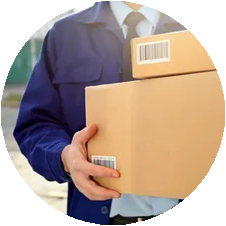 A simple, efficient, and reliable Hand Carry/Onboard Courier (OBC) Service
Don't let urgent needs, service delays, tight connections, or documentation issues stand in the way of delivering the most crucial cargo. Logistics Plus Hand Carry Service provides a simple, efficient, and reliable onboard courier (OBC) option for your urgent, high-tech, or high-value shipments.
Hand Carry Service Benefits:
Quick quoting
More cost-effective than air charters
Domestic and international services available
Flight schedule and active global flight monitoring
Continuous and proactive information flow
Local knowledge, local languages
Personal door to door delivery
For your most critical packages, you need a hand delivery service partner you can trust. When you partner with Logistics Plus, you'll enjoy hand-carry service that comes with the personal, expert touch of a reliable and experienced global logistics provider. Contact us today for a quote.


Here are a couple of example stories of Logistics Plus Hand Carry Service:
Logistics Plus Completes Urgent Hand-Carry Delivery To China
Putting the "Plus" in Logistics Plus – Hand Carry Service to Scotland